"An intriguing blend of adventure and romance!"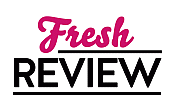 Reviewed by Miranda Owen
Posted July 9, 2016

Novella / Short Story | Romance Historical
ONCE UPON A MOONLIT NIGHT is a novella and book 10.5 in Elizabeth Hoyt's "Maiden Lane" series. The opening has gothic overtones. Hippolyta Royle is an heiress who's been kidnapped and is now on the run relying on her wits to stay hidden while trying to find help in getting back home. I was able to enjoy reading ONCE UPON A MOONLIT NIGHT without having read the previous book, but I think most fans would want to read DUKE OF SIN first for context.
I love stories in which people are thrown together and wind up on a journey together, the way Hippolyta and Matthew Mortimer are in ONCE UPON A MOONLIT NIGHT. I like Matthew is a gentleman and a scholar. Matthew gives Hippolyta the kindness that she is desperately in need of after her recent ordeal. The relationship is a little prickly when they first meet, but gradually becomes warmer the more time they spend on the road and in the confines of a carriage. There is a sense of adventure in ONCE UPON A MOONLIT NIGHT with no one particular villain but lots of obstacles to overcome and minor villains. I like Matthew and Hippolyta's meeting is almost serendipitous because of their India connection. I like Hippolyta's Indian roots are never an issue for Matthew and he is able to give her the acceptance society would not easily give. Another thing I appreciated in ONCE UPON A MOONLIT NIGHT is Matthew supports Hippolyta's decisions when trouble comes calling near the end of the book, without trying to impose his will on her.
ONCE UPON A MOONLIT NIGHT is an intriguing blend of adventure and romance. Hoyt packs a few surprises in this story to add excitement. The mongoose Tommy Teapot adds a little comic relief and makes a great ice breaker for Matthew and Hippolyta. I like the glimpse Hoyt shows of Hippolyta's relationship with her father in ONCE UPON A MOONLIT NIGHT. I look forward to reading the next book by Elizabeth Hoyt.
SUMMARY
From New York Times bestselling author Elizabeth Hoyt comes a delightful Maiden Lane novella that begins once upon a moonlit night---and ends wickedly, wonderfully ever after . . .
Hippolyta Royle is running for her life. Pursued by hounds on a cold rainy night, the heiress flags down a passing carriage and throws herself at the mercy of the coach's occupant. Whoever this handsome traveler may be, he is her only hope to escape a terrible fate. But should he agree to escort her to safety, he's in for much more than he bargained for . . .
At first Matthew Mortimer doesn't believe Hippolyta's story, that she's a fabulously wealthy heiress who's been kidnapped. He assumes she's a beggar, an actress, or worse. But once his new travel companion washes the mud from her surprisingly lovely face, and they share a breathtaking kiss, there is no turning back . . .
---
What do you think about this review?
Comments
No comments posted.

Registered users may leave comments.
Log in or register now!