"Vampires, psychics, witches, angels,and tiger shifters, oh my!"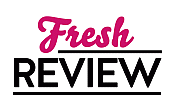 Reviewed by Debbie Wiley
Posted May 16, 2016

Fantasy Urban | Mystery Paranormal | Thriller Paranormal - Supernatural
Two suicides within a week at the same crossroads just can't be a coincidence. Midnight has always been a unique town, but now the residents are facing events that baffle even their esoteric and paranormal sensibilities. People are being drawn to the crossroads and committing- or attempting to commit- suicide. Local resident and vampire, Lemuel, believes an ancient text holds the key, but will that knowledge be enough to stop the rash of suicides?
Okay, admit it... who doesn't want to visit such an odd town as Midnight, where vampires, psychics, witches, angels, and tiger shifters all live peaceably side by side? Midnight is just full of unusual characters and I love that Charlaine Harris gives us a bit more history of the town in NIGHT SHIFT. Fiji Cavanaugh, the local witch, is the center character in a lot of the events in NIGHT SHIFT. She's been quite complacent in earlier books but she really steps into her own in this. I have to admit that one scene left me with a bit of a squicky feeling but that didn't diminish my love for the Midnight, Texas series or the characters.
NIGHT SHIFT is the third book in Charlaine Harris' fascinating Midnight, Texas series. Fans of Charlaine Harris will notice several main characters as some, such as Bobo Winthrop and Manfred Bernardo, have appeared in other books by Charlaine Harris. And oh, this is only part of the fun that NIGHT SHIFT and the Midnight, Texas series has in store for readers!
NIGHT SHIFT and the Midnight, Texas series have eased my withdrawal symptoms after Charlaine Harris' fabulous Sookie Stackhouse series finally came to a conclusion. I love the various residents of Midnight and like that we can shift perspectives a bit, gaining insight into all of the fascinating residents of this odd little Texas town. Charlaine Harris proves once again that she is a master at making the eccentric simply ooze with Southern charm. I can't wait to see what Charlaine Harris has in store for us next!
SUMMARY
From the #1 New York Times bestselling author of the Sookie Stackhouse novels—"the Mark Twain of things that live under your bed"*—comes a new novel of Midnight, Texas, the town where some secrets will never see the light of day...
At Midnight's local pawnshop, weapons are flying off the shelves—only to be used in sudden and dramatic suicides right at the main crossroads in town.
Who better to figure out why blood is being spilled than the vampire Lemuel, who, while translating mysterious texts, discovers what makes Midnight the town it is. There's a reason why witches and werewolves, killers and psychics, have been drawn to this place.
And now they must come together to stop the bloodshed in the heart of Midnight. For if all hell breaks loose—which just might happen—it will put the secretive town on the map, where no one wants it to be...
*Houston Press
---
What do you think about this review?
Comments
No comments posted.

Registered users may leave comments.
Log in or register now!