"THE UNDOING will no doubt have you smiling from ear to ear by the time you're done with it."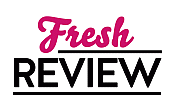 Reviewed by Annie Tegelan
Posted March 25, 2016

Romance Paranormal | Romance Erotica Sensual
I hope you're ready to get back into the crazy shenanigans because Shelly Laurenston once again rocks the house with her latest installment in the Call of Crows series! If you're new to this series, then you're in for a fun surprise. With plenty of jokes and crazy antics, THE UNDOING will no doubt have you smiling from ear to ear by the time you're done with it.
Jace Berisha is our heroine and well, she's quite the fierce one at that. Bubbling with personality, she's the type of character to attack first and ask questions later. It allows her to fit in with her sisters well. As a Crow, Jace is one feisty, fearless woman who won't allow anyone to stand in the way of what she wants. But when an ancient goddess threatens to end the world, Jace and the rest of the Crows must join forces with their long-time enemy, the Protectors. And let me just say, it's not going to be pretty.
One thing to note is that the women of this series don't ever submit to a man. In fact, you'll find that they'll run away from them or fight with them or simply stone-wall them until they give up and leave. All this is part of their charm but I will admit that it can hinder the romance a little bit. That being said, although this is a Paranormal Romance series, the jokes take priority so if you are looking for an epic, emotional romance, this may not be for you. But if you're looking for a good time with something more upbeat and hysterical, Shelly Laurenston has you covered.
What I like about this series is that Laurenston doesn't take herself too seriously. It can be refreshing when the genre is so focused on the intense alpha. Here, we see that fierceness embodied in the heroines but Laurenston takes a much lighter approach, making it a gem in the genre. I also really love the fact that it's set in LA, a place that is known for its brightness and upbeat nature. I think it acts as a perfect backdrop to this series.
SUMMARY
No one would ever accuse Jace Berisha of having an easy life--considering her husband…you know…killed her. But that was then! Now she fights for mighty Viking gods with the spectacular and vicious Crows.
But things are turning very bad, very quickly because a vengeful, ancient goddess has come into the world with just one thing on her mind--ending it. And the only way they can hope to stop her is if the Crows join forces with their one-time enemies, the Protectors. A Viking Clan created to do nothing but kill every Crow they see.

Thankfully, Protector Ski Eriksen is a peace loving kind of guy. Because the woman he is desperately trying to get close to is the beautiful and not-very-chatty Jace. Battling Nordic clans? Unkillable goddesses? Jace's mean-spirited dog? None of these things would ever get in the way of a true Viking!
---
What do you think about this review?
Comments
No comments posted.

Registered users may leave comments.
Log in or register now!