"Sit back, relax and enjoy this wicked ride."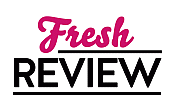 Reviewed by Magdalena Johansson
Posted March 16, 2016

Mystery Historical | Suspense | Thriller Crime
Jane Steele is a young girl living with a beautiful mother in a little cottage beside a mansion where her aunt and cousin lives. The feelings between Jane's mother and aunt are frosty. Then, one sad day Jane's mother takes her own life with an overdose of morphine and leaves Jane alone in the world. It's not long after that Jane changes even more when she by accident kills someone. And that changes her whole life.
JANE STEELE is not a typical retelling; sure it bares similarities with Jane Eyre; Jane Steele is an orphan, she ends up in a boarding school with a cruel schoolmaster and she works as a governess later on in life. What I like is that Jane Steele likes and identifies herself with Jane Eyre. She feels like they are kindred spirits. But unlike Jane Eyre who was called wicked, Jane Steele is fearful that she really is wicked. Because she has after all done wicked things...
I knew I had to read this book from the moment I read the blurb. And, that's despite the fact that I've never really been that fond of Jane Eyre. The thought of a dark tale, of another Jane who doesn't suffer everyone's torment but actually acts against those who are against her and others, well, I was intrigued. I could hardly put the book down.
JANE STEELE is the first book I've read by Lyndsay Faye and I was instantly enthralled with the writing and the story. The book is very good from start to finish, but as much as I like reading about Jane growing up, my favorite part is when she comes back to Highgate House where her aunt and cousin had lived and where now the mysterious Mr. Thornfield lives. Her life is forever changed as she falls in love with Charles Thornfield, but he has enemies and a dark past from India. Jane is no meek English governess and both residents at Highgate House will learn.
I recommend JANE STEELE to anyone who likes a darker historical mystery. The links to Jane Eyre are there and I think the similarities will delight the reader, but JANE STEELE it still its own story because ultimately Jane Steele is a more dangerous person to deal with than Jane Eyre ever was. So sit back, relax and just enjoy the wicked ride.
SUMMARY
"Reader, I murdered him."
A sensitive orphan, Jane Steele suffers first at the hands of her spiteful aunt and predatory cousin, then at a grim school where she fights for her very life until escaping to London, leaving the corpses of her tormentors behind her. After years of hiding from the law while penning macabre "last confessions" of the recently hanged, Jane thrills at discovering an advertisement. Her aunt has died and her childhood home has a new master: Mr. Charles Thornfield, who seeks a governess.
Burning to know whether she is in fact the rightful heir, Jane takes the position incognito, and learns that Highgate House is full of marvelously strange new residents—the fascinating but caustic Mr. Thornfield, an army doctor returned from the Sikh Wars, and the gracious Sikh butler Mr. Sardar Singh, whose history with Mr. Thornfield appears far deeper and darker than they pretend. As Jane catches ominous glimpses of the pair's violent history and falls in love with the gruffly tragic Mr. Thornfield, she faces a terrible dilemma: can she possess him—body, soul, and secrets—without revealing her own murderous past?
A satirical romance about identity, guilt, goodness, and the nature of lies, by a writer who Matthew Pearl calls "superstar-caliber" and whose previous works Gillian Flynn declared "spectacular," Jane Steele is a brilliant and deeply absorbing book inspired by Charlotte Brontë's classic Jane Eyre.
---
What do you think about this review?
Comments
No comments posted.

Registered users may leave comments.
Log in or register now!