"The past and present collide for Det. Jonathan Stride as he questions his personal and professional life"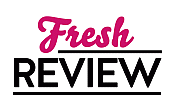 Reviewed by Tanzey Cutter
Posted March 7, 2016

Nine years ago, in Duluth, Minnesota, Det. Jonathan Stride's wife, Cindy, was a witness in the murder trial of her friend Dr. Janine Snow, who was accused of killing Jay Ferris, her husband. Cindy was sure Janine was innocent, while her husband was convinced Janine was guilty. In the end, he's proven right when Janine is sent to prison for life.
Eight years ago, Cindy Stride died of cancer, and Jonathan's life has never been the same. Though he's in a relationship with fellow detective Serena Dial, he's never been able to move past Cindy and fully commit to Serena. While investigating a murder Serena witnessed outside a bar, Serena comes across a gun linked to the recent murder of a woman with ties to an Estonian crime group. The shocking revelation is that the gun was also used to kill Jay Ferris nine years ago. Does this mean Jonathan Stride was wrong, and Janine is innocent? Or is there some other explanation for this unusual connection? It will take a deeply thorough and far-reaching investigation to uncover the shocking truth behind the origin of the gun and who used it to murder Janine's husband.
Master storyteller Brian Freeman knocks it out of the park with his latest Jonathan Stride crime thriller, GOODBYE TO THE DEAD. I found it to be hugely addictive with each unexpected twist and turn in the investigation, as well as Stride's complicated personal relationships. Though he has plenty of character flaws, Stride is an honorable man and an intense detective. From Freeman's atmospheric descriptions, Duluth takes on a life of its own. I was almost shivering from the North Shore cold. As in all the other Stride novels I have read, secondary characters add even more authenticity to the powerful plotline. This compelling police crime thriller should be on everyone's must-read list.
SUMMARY
Detective Jonathan Stride's first wife, Cindy, died of cancer eight years ago, but her ghost hangs over Stride's relationship with current lover, and fellow detective, Serena Dial. When Serena witnesses a brutal murder outside a Duluth bar, she stumbles onto a case with roots that go all the way back to the last year of Cindy Stride's life.
At the time, Cindy and Stride were on opposite sides of a domestic murder investigation. Gorgeous, brilliant Janine Snow--a surgeon transplanted to Duluth from Texas--was the prime suspect in the shooting death of her husband. Cindy believed her friend Janine was innocent, but Stride thought all the evidence pointed to the surgeon--even though the gun was never found. Despite Cindy's attempts to help Janine, the case led to a high-profile murder trial in which Janine was convicted and sent to prison.
During the current investigation, Serena finds a gun used in the murder of a woman connected to an organized crime syndicate--a gun that turns out to be the same weapon used to kill Janine Snow's husband. Two unrelated cases years apart suddenly have a mysterious connection. As Stride investigates the possibility that human traffickers are targeting women in the Duluth port, he begins to question whether he made a terrible mistake eight years ago by putting an innocent woman in prison. And whether he will ever be able to make peace with the memory of his beloved wife and give his heart to Serena.
Excerpt
We are healed of a suffering only by experiencing it to the full.
— marcel proust
Prologue
The Present
Serena spotted the Grand Am parked half a block from the Duluth bar. Someone was waiting inside the car.
Mosquitoes clouded in front of the headlights. The trumpets of a Russian symphony— something loud and mournful by Shostakovich— blared through the vehicle's open windows. Serena smelled acrid, roll- your- own cigarette smoke drifting toward her with the spitting rain. Beyond the car, through the haze, she saw the milky lights of the bridge arching across the harbor.
Only the two of them haunted the late- night darkness of the summer street. Herself and the stranger behind the wheel of the Grand Am. She couldn't see the driver, but it didn't matter who was inside.
Not yet.
She was here for someone else.
This was an industrial area, on the east end of Raleigh Street, not far from the coal docks and the paper mill. Power lines sizzled overhead. The ground under her feet shook with the passage of a southbound train. She made sure her Mustang was locked, with her Glock securely inside the glove compartment, and then she crossed the wet street to the Grizzly Bear Bar. It was a dive with no windows and an apartment overhead for the owner.
Cat was inside.
Serena felt guilty about putting tracking software on the teenager's phone, but she'd learned quickly that Cat's sweet face didn't mean she could be trusted.
When she pulled open the door of the bar, a sweaty, beery smell tumbled outside. She heard drunken voices shouting in languages she didn't understand and the twang of a George Strait song on the jukebox. Big men lined up two- deep at the bar and played poker at wooden tables.
Inside, she scanned the faces, looking for Cat. She spied her near a table at the far wall, standing shoulder to shoulder with an older girl, both of them head- down over smartphones. The two made an unlikely pair. Cat was a classic beauty with tumbling chestnut hair and a sculpted Hispanic face. Her skinny companion had dyed orange spikes peeking out from under a wool cap, and her ivory face was studded with piercings.
Serena keyed a text into her own phone and sent it. Look up.
Cat's face shot upward as she got the message. Her eyes widened, and Serena read the girl's lips. "Oh, shit."
Cat whispered urgently into her friend's ear. Serena saw the other girl study her like a scientist peering into the business end of a microscope. The skinny girl wore a low-c ut mesh shirt over a black bra and a jean skirt that ended mid-t high. She picked up a drinks tray—she was a waitress— and gave Serena a smirk as she strolled to the bar, leaving Cat by herself.
Serena joined Cat at the cocktail table where she was standing. The girl's smile had vanished, and so had all of her adultness. Teenagers drifted so easily between maturity and innocence. Cat was a child again, but she was also a child who was five months pregnant.
"I'm really sorry— " Cat began, but Serena cut her off.
"Save it. I'm not interested in apologies."
She stopped herself before saying anything more that she'd regret. She was too angry even to look at Cat. Instead, by habit, she surveyed the people in the bar. It was a rough crowd, not a hangout for college kids and middle-c lass tourists like the bars in Canal Park. Hardened sailors came to the Grizzly Bear off the cargo boats, making up for dry days on the lake with plenty of booze. She heard raspy laughter and arguments that would spill over into fights. The bare, muscled forearms of the drinkers were covered in cuts and scars, and the men left greasy fingerprints on dozens of empty beer bottles.
In the opposite corner of the bar, Serena noticed a woman who didn't fit in with the others. The woman sat by herself, a nervous smile on her round face. Her long blond hair, parted in the middle, hung down like limp spaghetti. She had an all-A merican look, with blue eyes and young skin, like a cheerleader plucked from a college yearbook. Maybe twenty-t wo. She kept checking a phone on the table in front of her, and her stare shot to the bar door every time it opened.
Something about the woman set off alarm bells in Serena's head. This was a bad place for her. She wanted to go over and ask: Why are you here?
She didn't, because that was the question she needed to ask Cat.
"Why are you here, Cat?"
"I wanted to go somewhere. I'm bored."
"That's not an answer."
"Anna works here," Cat said. "She and I know the owner."
Cat nodded at the waitress who'd been with her at the table. Anna was playing with her phone as she waited for the bartender at the taps. One of the sailors made a grab for her ass, and Anna intercepted his hand without so much as a glance at the man's face.
"She used to live on the streets, like me," Cat told Serena. "We'd hang out together. If she found a place to sleep, she let me crash there, too."
"I get it, but that's not your world anymore."
"I'm entitled to have friends," Cat insisted, her lower lip bulging with defiance.
"You are, but no one from your old life is a friend."
Serena knew the struggle the girl faced. Not even three months ago, Cat Mateo had been a runaway. A teenage prostitute. When someone began stalking Cat in the city's graffiti graveyard, she'd gone to Duluth police lieutenant Jonathan Stride for help. Serena and Stride had been lovers for four years, and she knew he had a weakness for a woman in trouble. They'd helped capture the man who'd been targeting Cat, and when the girl was safe, Stride made a decision that surprised Serena. He suggested that the teenager live with them, have her baby there, and grow up in a house with adults who cared about her.
Serena said yes, but she'd never believed that it would be easy for any of them. And it wasn't.
"You're a sight for sore eyes in this place," a male voice announced.
A man in a rumpled blue dress shirt and loosely knotted tie stopped at their table. His eyes darted between Serena's face and her rain- damp T-shirt. He wiped his hands on a Budweiser bar towel.
"This is Fred," Cat interjected. "He owns the bar."
The man shot out a hand, which Serena shook. His fingers were sticky from sugar and limes. "Fred Sissel," he said cheerfully.
Sissel was around fifty years old, with slicked-b ack graying hair and a trimmed mustache. He wore the overeager grin of a man who'd tried to smile his way out of everything bad in life. Fights. Debts. Drunk driving. His cuffs were frayed, and his shirt and tie were dotted with old food stains. His face had the mottled brown of too many visits to a tanning salon.
"So, what's your name, and where have you been all my life?" Sissel asked. The teeth behind his smile were unnaturally white.
Serena slid her badge out of her jeans pocket. "My name's Serena Dial. I'm with the Itasca County Sheriff's Office."
Sissel's mustache drooped like a worm on a fishing hook. The sailors at the other tables had radar for the gold glint of a badge, and the tenor in the bar changed immediately.
"Sorry, officer, is there a problem?" Sissel asked, losing the fake grin.
"Do you know this girl?"
"Sure, she's a friend of Anna's."
"Do you know she's seventeen years old?"
Sissel swore under his breath. "Hey, I don't want any trouble," he said.
"You've already got trouble, and if I find her in this place again, you'll have even more."
"Yeah. Understood. Whatever you say."
The bar owner raised his arms in surrender and backed away. Serena saw emotions skipping like beach stones across Cat's face. Shame. Guilt. Embarrassment. Anger.
"Fred's a nice guy," the girl said finally. "You didn't have to be mean to him."
"Does he serve you alcohol?"
"No," Cat said, but Serena didn't trust her answer. She leaned closer to the girl, and although there was no booze on her breath, cigarette smoke laced her beautiful hair like stale perfume.
"You've been smoking."
"Just one."
Serena wanted to scream at the girl, but she held her voice in check. "You're pregnant. You can't smoke. You can't drink."
"I told you, it was just one."
Serena didn't answer. She couldn't fight teenage logic. As a cop, she'd seen good girls make bad choices her entire life. She knew how easy it was to cross the line. At Cat's age, she'd been a runaway herself, living with a girlfriend in Las Vegas after escaping the grip of a Phoenix drug dealer. Not a month had gone by in Vegas when she hadn't fended off the temptation to gamble, buy drugs, steal, or sell herself for the money she needed. She felt lucky that the only serious vice she carried from those days was being a recovering alcoholic. But luck was all it was. A bad choice on a bad day, and her life would have taken a different turn.
Across the bar, Serena saw the young blonde—the school cheerleader type—grab her phone suddenly and get to her feet. She was nervous and excited and couldn't control her smile. She smoothed her long, straight hair and moistened her lips. If there was a mirror, she would have checked her reflection in it. She took a breath, and her chest swelled. She headed for the bar door but backtracked to retrieve a baby- blue suitcase from behind her table.
To Serena, it felt wrong. Visitors didn't come to Duluth and wind up in this bar on their first night. Her instincts told her to stop the woman and ask questions. To intervene. To protect her.
"Are you going to tell Stride?" Cat asked.
Serena focused on the teenager again. She knew that Cat was afraid of Stride's disapproval more than anything else in her life. He was like a father to her, and she was terrified of disappointing him.
"Yes," Serena said. "You know I have to tell him."
Cat's eyes filled with tears. She was a typical teenage girl, using tears to get her way, and Serena worked hard to keep her own face as stern as stone. Meanwhile, the bar door opened and closed, letting in the patter of rain from outside.
The blond woman was gone.
"It doesn't matter what you tell him," Cat said, rubbing her nose on her sleeve. "He's going to kick me out sooner or later."
Her voice was choked with self- pity. She was smart and beautiful and eager to believe the worst about herself. She looked for any reason to assume that her life wasn't worth saving. To sabotage the second chance she'd been given. That was part of her guilt over who she'd been.
"That's not the point," Serena told her calmly, "and you know it."
"When he was married to Cindy, Stride didn't want kids," Cat protested. "So why would he want me now?"
"You're wrong about that, but even if it were true, it doesn't matter. He took you in, Cat. He wants you there. We both do. What happened in the past, what happened with Cindy, has nothing to do with who he is today."
"You wish," the girl snapped.
The words shot out of Cat like a poisoned arrow. Funny, how teenagers could always find your weak spot and apply pressure. If there was anything in Serena's life that made her feel like an insecure child, it was the thought of Cindy Stride. The suspicion that Jonny was still in love with his wife.
Still in love with the wife who died of cancer eight years ago.
Cat knew what she'd done. She looked upset now. "I'm sorry. I didn't mean that."
But she did. And she was right.
"Come on," Serena said, shoving down her own emotions. "Let's get out of here."
She took Cat's arm in a tight grip, but then something made her freeze. A woman screamed. It came from the street, muffled by the clamor of the bar. She almost missed it. The cry stopped as quickly as it started, cutting off like the slamming of a window, but Serena knew exactly who it was. She cursed herself for not listening to her instincts when she had the chance.
Serena told Cat to stay where she was. She shoved through the crowd and broke out into the street. Outside, the drizzle had become a downpour, blown sideways by the wind. The Grand Am she'd spotted earlier was still parked half a block away, its headlights white and bright, steaming in the rain. Immediately in front of the sedan was the woman from the bar, her body flailing as she fought to free herself from a man who held her in a headlock.
Serena shouted, and the woman saw her. Soundlessly, in panic, she pleaded for rescue. Serena marched toward them to break up the assault, but she'd barely taken a step when a gun blew up the night. One shot. Loud and lethal. The blond woman's pretty face, twisted in panic, became a spray of bone, brain, blood, and skin. Her knees buckled; her body slumped to the wet pavement. In shock, Serena threw herself sideways toward the outer wall of the bar.
The bar door opened, and Cat called out, curious, "What was that? What's going on?"
Serena yelled with the protective fury of a mother, "Cat, get back inside right now!"
Then she was running. She saw a tall man in a hooded sweatshirt, his back to her as he escaped. The killer. She didn't stop for the woman lying in the street. There was nothing she could do to help her. She charged after the man, struggling to match his steps, but the effort weighed on her chest, where she'd taken a bullet a few months earlier. Rain soaked her black hair and blurred her vision. The asphalt was slick. The man sped into the darkness of a side street that ended in dense trees, with Serena ten feet behind in pursuit. Matchbox houses on both sides bloomed with light as people crept to their windows.
Serena closed on the man when he slipped and lost a step. The woods loomed directly ahead of them. She knew where she was; the street ended in sharp stairs that led down over a creek into the grassy fields of Irving Park. She took a chance, and she jumped. Her body hit the man square in the back, kicking him forward, bringing both of them down. He slid onto the moss-s lick concrete steps. She scrambled to her feet and dove for him, but he was ready for her. He spun around in the blackness and hammered a fist into her stomach. He grabbed her head. His fingers drove her chin into the rusty railing bordering the stairs, where bone struck metal. Her teeth rattled as if driven upward into her skull. She collapsed to her knees.
He skidded on his heels and jumped down the rest of the stairs. She heard his footsteps splashing into the creek below them. He was gone, breaking free into the wide- open land of the park. She hadn't even seen his face.
People from the bar ran toward her, shouting. Somewhere among them, Cat called her name over and over in fear. Serena tried to stand, but she was too dizzy, and she fell forward, tasting blood on her tongue. She was on all fours now. Her hands pushed blindly around the muddy steps, hunting for the railing to use as leverage as she stood up. She felt rocks and tree branches and bug-e aten leaves beneath her fingers, and then, finally, she brushed against the iron of the railing.
Except— no.
What she felt under the wet skin of her hand wasn't the railing mounted beside the steps. It was something else. Something metal and lethal and still hot to the touch.
When her brain righted itself, she realized it was a gun.
Then
Chapter 1
Nine Years Ago
Cindy Stride noted the clock on the dashboard of her Subaru Outback. 9:32 p.m.
Eventually, everyone would ask her about that. Jonny would pepper her with questions, not as a husband but as a cop. What time was it? When did you leave the party at the Radisson? The county attorney, Dan Erickson, would interrogate her about it months later on the witness stand. Mrs. Stride, exactly what time was it when you took the defendant back to her house that night?
She didn't know why she noticed the time or why she remembered it, but she did. 9:32 p.m. Friday night. January 28.
Cindy glanced at the woman in the passenger seat beside her. Dr. Janine Snow. She couldn't look at Janine without a twinge of jealousy. If you were a short woman, you wanted to be tall. If you had black hair, you wanted to be blond. If you were a physical therapist, like Cindy, you wanted to be a surgeon. Janine was all of those things.
"I'm sorry to make you leave the party early," her friend said, with a little hint of her Texas roots in her voice. "I'm not feeling well, and I didn't think I should drive myself."
Cindy shrugged. "Don't worry about it. I wished the chief a happy birthday. I kissed his cheek. My duty was done."
She squinted through the windshield of her Outback. She hated driving at night, and the hillside trek to Janine's house made her nervous. Duluth was a city that made no sense in the winter, when ice turned the steep streets into luge tracks. Janine owned a Frank Lloyd Wright–s tyle mansion high above Skyline Parkway, with a million- dollar view and drop-o ffs that made you hold your breath trying to climb the slick streets to get there. With each switchback over the treetops, the glazed roads felt as if they were a stairway into the clouds.
"Could you stop?" Janine asked suddenly.
"What? Why?"
"Please. I have to throw up."
Cindy punched the brakes, and the Outback shimmied. Janine flung open the door and fumbled with the seat belt. Subzero air roared into the car, making Cindy shiver. She saw Janine sway on the shoulder of the road, where the frozen ground dipped sharply at her feet.
"Are you okay? Be careful!"
Janine sank to her knees and vomited the contents of her stomach. She tried to stand, but her heels slipped, and she nearly fell. She clung to the car door as she dragged herself back inside. The smell of puke came with her. Her untucked lavender blouse and her Paige jeans were soiled with dirt, snow, and regurgitated remnants of banquet shrimp.
She put her fists on her knees and laid her head back with closed eyes.
"I am so sorry," Janine murmured.
"It's okay," Cindy replied. "These days, it seems like eating anything makes me sick, too."
The wheels of the Outback churned for traction as Cindy accelerated. She had nightmares sometimes about navigating the Duluth streets; in the dream, she kept pushing the gas but could never get up an impossibly steep hill. She peered at the cliffside over the terraced road. Icicles dripped from the rocky ledges, remnants of a brief, early- month thaw. Somewhere above her was Janine's house. The mansion's frame butted over the hillside, as if floating on air. It was a crazy place to live. She preferred the drafty cottage that she and Jonny owned on the spit of land between Lake Superior and the inner harbor. She liked living at sea level.
Beside her, Janine's skin was ghostly white. The annoying thing about Janine was that she could be sick and still look good. Her natural blond hair swished about her shoulders like waves of sunshine. It didn't matter whether her hair was styled or messy; somehow it always looked right. She was the perfect weight and the perfect size, and at thirty- nine years old, she seemed to stay that way effortlessly. She had ice- blue eyes that hardly ever blinked. It was unnerving when those eyes looked at you and made you stutter like a fool because you were standing in front of someone who was so beautifully put together.
Yes, Cindy was a little jealous of Janine Snow.
"Where's your husband?" Janine asked. "I'm surprised he'd miss the chief's party."
"Jonny and Maggie got stuck on top of the Bong Bridge coming back from Superior. A semi overturned on the ice. Shut the whole thing down. It's a mess."
Janine gave a thin smile. "So, is his little Chinese partner still in love with him?"
"Maggie? Oh, yeah. She is."
"Does that worry you? They spend a lot of time together."
"No, it doesn't bother me. Maggie may be in love with him, but Jonny's in love with me."
Janine pursed her lips as if she wanted to say something more, but she held her tongue. She wasn't always blessed with social graces. If anyone else had insinuated a relationship between Jonny and Maggie, Cindy would have cut them off at the knees, but she made allowances for Janine's prickly side.
They'd been friends for five years, ever since St. Anne's recruited Janine from Texas to a top spot in cardiac surgery at the downtown hospital. Cindy worked as a physical therapist in an adjacent building, and they'd met in the cafeteria. Janine didn't make friends easily, particularly with other women, but Cindy took pride in the fact that she herself was impossible to dislike. The two of them soon became close.
Or as close as a doctor like Janine could be to anyone else.
Janine made no secret of her Texas-s ize libido, but she was one of those women who always seemed to have the wrong man in her life. She'd already been divorced twice before relocating to Duluth. One marriage was teen love, naive and doomed. One was mercenary, to pay for medical school. Through both marriages, she'd kept her own name. Snow. And, like the Duluth snow, she was cold, driven, and blinding.
Two years after arriving at St. Anne's, Janine married again. This time it was a newspaper columnist named Jay Ferris, and the two of them were from Mars and Venus. Jay was black, and Janine was white. He was an Iron Range Democrat, and Janine was a Lone Star Republican. Their differences made the attraction hotter. Janine freely admitted to Cindy that her interest in Jay was rooted more in lust than love, but after the heat between them flamed out, their passion had veered to the other extreme. Cindy didn't need to ask why Jay hadn't accompanied his wife to the party at the Radisson. Janine and Jay never went anywhere together. Not anymore. Not for months.
Cindy turned toward Janine's house. The last hill was the steepest of all. Three houses perched at the summit of a dead end, built to soak up views of the city and the lake. Janine's house was the most recent, the most modern, and the most expensive. It had flat roofs, heated to melt the snow. The back of the house, built on columns mounted into the hillside, featured a wall of floor- to- ceiling windows. The rounded porte cochere extended over the semicircular driveway like a flying saucer.
Lights were on in the house. Jay was home. The garage door was open, revealing his new Hummer and an empty space where Janine usually kept her Mercedes, which she'd left behind in the parking garage at the Radisson.
Cindy stopped in the driveway. "Here you go."
"Do you mind coming in with me? I'm feeling pretty unsteady." "Sure."
Cindy got out. The hilltop wind swirled her long black hair and pinked up her cheeks. She went to the other side of the Outback and helped Janine out of the car. The taller woman put an arm over Cindy's shoulder to support herself. Janine still walked with a limp after a painful fall on the ice the previous year. Cindy didn't understand why her friend insisted on wearing heels, but to a Texas blonde, leaving her heels at home was like suggesting she go to the party naked.
"Do you have your key?" Cindy asked.
"Yes."
But Janine didn't need her key. Through the glass front door, Cindy spotted Jay coming to meet them. She noticed a visceral reaction in her friend's body when she saw her husband. Nothing brought this strong woman low the way the man she'd married did. Cindy wondered how long people could live that way before they did something about it.
"I'll come inside with you," Cindy told Janine.
"No." Janine's voice was hushed and shaken. "No, you don't need to do that. I can handle it myself from here. Thank you for bringing me home."
"Are you all right?"
"Actually, I'd like to throw myself into the canyon," she said.
"Janine."
"I'm kidding. I'm fine."
"Come home with me. You don't have to stay here with him."
Janine shook her head. "Yes, I do."
The front door opened. A jazz clarinet sang from hidden speakers inside. Jay had a glass of red wine in his hand. He was slim and three or four inches shorter than his wife. He wore an untucked white silk shirt and gray dress slacks. His feet were bare. He cast a withering glance at Janine and paid no attention to Cindy.
"Look at you. Is that puke? Very nice."
Janine squared her shoulders and pushed past him. He slammed the door without acknowledging Cindy. Through the glass, she saw Janine kick off her heels in the marble foyer. She could hear their loud voices, already arguing. Jay reached for his wife, and she watched her friend violently shake him off. Cindy thought about ringing the bell to intervene, but Janine looked back through the glass and mouthed: "Go."
Cindy returned to her Outback and steeled herself for a slow, slippery drive home. She gave a silent prayer of thanks, not for the first time, for the husband she had and the life she led.
The streets around her were empty. No one else was foolish enough to be out on a night like this. It was just one of the details they would eventually ask her to remember.
As you left the house that night, Mrs. Stride, did you see anyone else?
"No. There was no one else there. I was alone."
Cindy awoke to the smell of cigarette smoke.
Their small bedroom was dark. She didn't know what time it was. Through the half-o pen window, she heard the roar of Lake Superior yards from their back door. She shivered with cold in her nightgown as she sat up in bed, and the blanket slipped down her chest. She pushed tangled hair out of her face.
Where the moon made a triangle of light on the floor, she saw the silhouette of her husband. He was tall, almost six-f oot- two. Strong and fit. His black hair wavy and untamed. He'd shrugged clothes onto his lean frame when he should have been getting undressed. He put a cigarette to his mouth— a habit she hated but which he'd been unable to quit.
His side of the bed was cold. He hadn't climbed in with her yet.
She asked, "What's up?"
When he realized she was awake, he sat down beside her. He flicked his cigarette lighter, and it cast a flame. She could see his eyes now. She adored his eyes. Dark, teasing, fierce, funny, and so in love whenever they looked at her.
But his eyes weren't happy.
"Bad news," Jonathan Stride said. "I have to go out."
"What's going on?"
"Did you see Janine at the chief's party tonight?"
"Of course. I took her home. She wasn't feeling well."
Stride stroked her cheek with the back of his hand. "You drove Janine home? What time was that? When did you leave the party at the Radisson?"
The time popped into her head. "Nine thirty- two p.m."
"Almost an hour and a half ago," Stride murmured. "Did you see Jay when you got to their house?"
"Briefly, yes. Why?"
Stride kissed her forehead. He stood up again. "Jay's dead. Janine called 911 a few minutes ago. She says someone shot him."
---
What do you think about this review?
Comments
No comments posted.

Registered users may leave comments.
Log in or register now!