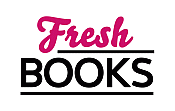 Great Summer reading - June releases
Brian Freeman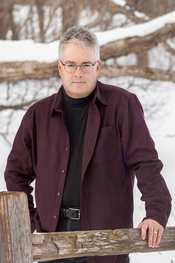 Blogging at Fresh Fiction
Brian Freeman | Empathy
August 22, 2011
The most memorable e-mail I ever received from a reader was also the most emotional. There's a scene in my second novel, Read More...
Brian Freeman | Are Crime Thrillers Moral?
May 20, 2008
It's an odd way to make a living when you think about it. We write about things that would terrify and dismay people if Read More...
Pseudonym: B.N. Freeman.

Brian Freeman is a bestselling author of psychological thrillers, including the Jonathan Stride and Cab Bolton series. Since 2005, he has sold books in 46 countries and 20 languages. His stand-alone novel SPILLED BLOOD won the award for Best Hardcover Novel in the International Thriller Writers Awards, and his novel THE BURYING PLACE was a finalist for the same award. Other winners of this award have included authors Stephen King, John Sandford, and Jeffery Deaver. His debut thriller, IMMORAL, won the Macavity Award and was a finalist for the Dagger, Edgar, Anthony, and Barry awards for Best First Novel. IMMORAL was also chosen as International Book of the Month by book clubs around the world. His novel THE BONE HOUSE was named a finalist for Best Audiobook of the Year in Thriller/Suspense. He is a three-time finalist for the Minnesota Book Award in his home state. His books have been chosen for special promotions by the American Booksellers Association, the Midwest Independent Booksellers Association, and the Southern Independent Booksellers Alliance. Freeman's writing has been praised by critics and bestselling authors alike, including Michael Connelly, Lisa Gardner, and Nelson DeMille. "My discovery this year has been crime writer Brian Freeman," wrote the Daily Mail in its review of THE BURYING PLACE. "Fleshed-out characters, high tension and terrifying twists put Freeman up there with Harlan Coben in the psychological crime stratosphere." In addition to his many intense, character-driven thrillers, Freeman enjoyed success in a completely different genre with his chick-lit comedy-drama THE AGENCY, which People Magazine described as "entertaining…witty…a delight." THE AGENCY (published under the pseudonym Ally O'Brien) was written with first-person female narration and settings in London and New York. Freeman's follow-up to THE AGENCY was WEST 57, which Booklist called "just the right mix of zany humor and sexy romance."
Log In to see more information about Brian Freeman
Log in or register now!
Series
Jonathan Stride | Jason Bourne
Books:
Robert Ludlum's The Bourne Defiance, August 2023
Hardcover
Robert Ludlum's The Bourne Sacrifice, June 2023
Jason Bourne #17
Mass Market Paperback / e-Book (reprint)
The Zero Night, November 2022
The Jonathan Stride Series # 11
Hardcover / e-Book
Robert Ludlum's The Bourne Sacrifice, August 2022
Jason Bourne # 3
Hardcover / e-Book
Robert Ludlum's The Bourne Treachery, June 2022
Jason Bourne # 16
Mass Market Paperback / e-Book
Robert Ludlum's The Bourne Treachery, June 2022
Jason Bourne #16
Paperback / e-Book
Funeral for a Friend, October 2021
Jonathan Stride #10
Trade Size / e-Book
Robert Ludlum's The Bourne Treachery, August 2021
Jason Bourne #13
Hardcover / e-Book
Infinite, March 2021
Hardcover / e-Book
The Deep, Deep Snow, November 2020
Paperback / e-Book
The Deep, Deep Snow, November 2020
Paperback / e-Book
Funeral for a Friend, September 2020
The Jonathan Stride Series #10
Hardcover / e-Book
Robert Ludlum's The Bourne Evolution, August 2020
Jason Bourne #15
Hardcover / e-Book
Robert Ludlum's The Bourne Evolution, July 2020
Jason Bourne #15
Mass Market Paperback / e-Book
Alter Ego, May 2018
Jonathan Stride #9
Hardcover / e-Book
Marathon, April 2018
Jonathan Stride #8
Paperback / e-Book (reprint)
Marathon, May 2017
Jonathan Stride #8
Paperback / e-Book
The Night Bird, February 2017
Hardcover
Goodbye To The Dead, March 2016
Jonathan Stride #7
Hardcover / e-Book
Season of Fear, March 2015
Hardcover / e-Book
The Cold Nowhere, April 2014
Jonathan Stride #6
Hardcover / e-Book
Spilled Blood, May 2012
Hardcover / e-Book
The Bone House, April 2011
Hardcover
The Burying Place, March 2011
Jonathan Stride #5
Mass Market Paperback / e-Book
In The Dark, April 2010
Jonathan Stride #4
Paperback / e-Book
Stalked, February 2008
Jonathon Stride #3
Hardcover / e-Book
Stripped, August 2007
Paperback (reprint)
Stripped, October 2006
Jonathon Stride #2
Hardcover / e-Book
Immoral, June 2006
Jonathan Stride #1
Paperback / e-Book (reprint)