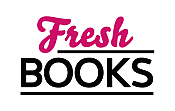 New Year, New Books!
"RUNAWAY VAMPIRE feels so fresh and new, it seems like a brand new series!"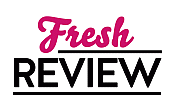 Reviewed by Monique Daoust
Posted February 22, 2016

Mary Winslow is driving to the camping grounds in Texas where she and her late husband used to go to every winter, when her RV hits something, or worse, was it someone? She gets out of her vehicle along with her dog Bailey to try to find out what happened, but in the dark she finds nothing, and returns to her RV only to find a badly injured, very naked—and gorgeous—man. Her phone has died, so she hurries to a truck stop to call 911, but when she comes back to her RV, the Adonis seems much better. Dante Notte, the naked stranger, tells her a mind-boggling story about he and twin brother Tomasso being abducted; he escaped and needs to find his brother. Somewhat bewildered, Mary agrees, all the while wishing she were a few decades younger, because Dante is to die for, but so much younger...
If I hadn't been a fan of Lynsay Sands already, RUNAWAY VAMPIRE would have made an instant convert out of me! The fantastic beginning nearly had me clapping my hands with glee at what I could expect. I am overjoyed that the author uses a premise that had been the subject of a short story and decided to make a whole book out of it, with different characters. Mary and Dante are simply sublime; I took to them right away. He is delightfully Italian, and totally scrumptious. Mary is a no-nonsense woman, and the idea of her reactions to being Dante's fated mate—a vampire's forever love—had me settling down with a smile on my face, ready to revel in what was coming. I read RUNAWAY VAMPIRE in one sitting, and I could have read for hours more! This book being the umpteenth in the series, I was absolutely amazed and awed at how RUNAWAY VAMPIRE recaptures the wonder, the joy, and the sheer fun of ONE QUICK BITE.
It was wonderful to watch Dante and Mary get to know each other, while trying to dodge the villains and searching for Tomasso. I love how Ms. Sands delicately handled the age difference, and Mary's story is truly captivating. The villains were hinted at in previous books, and best of all the ending promises more than major fireworks for the future! I believe Lynsay Sands must be privy to those nanos, because to write another Argeneau book this fabulous, she simply cannot be a mere mortal!
SUMMARY
Buckle up—the Argeneaus are back in a sexy, witty new novel from New York Times bestselling author Lynsay Sands
Dante Notte has heard it said that love hurts. He just wasn't expecting it to run him over in an RV. Still, a punctured lung and broken ribs are nothing compared to the full-body shock he feels whenever he's near the vehicle's driver, Mary Winslow. He needs to keep her safe from their pursuers while he rescues his brother. Most challenging of all, he needs to claim this smart, stubborn woman as his life mate.
The naked, injured, insanely gorgeous younger man who clambered into her RV insists they belong together. If Mary wasn't feeling their incredible connection in every inch of her being, she wouldn't believe it. But now that the men who took Dante's twin are after her too, trusting her gut means risking her life for an immortal who's the very definition of a perfect stranger.
---
What do you think about this review?
Comments
No comments posted.

Registered users may leave comments.
Log in or register now!