"The perfect book for anyone who loves adventures"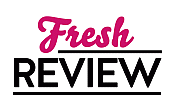 Reviewed by Magdalena Johansson
Posted January 4, 2016

THE BONE LABYRINTH is book 11 in James Rollins Sigma Force series. The books can be read separately, but it can be easier to understand the story and the characters past stories if you have read the previous books.
A discovery in a cave in the mountains of Croatia could hold the answers to, or rather a clue, to the mystery of what anthropologists calls The Great Leap forward, the sudden outburst of intelligence that happened 50,000 yeas ago. No one can explain why the homo sapiens suddenly become smart and started to invent things. Not until now.
But, the group of scientists that are investigating a cave in Croatia is suddenly attacked by unknown foes. There are those in the world after this knowledge for themselves that will not stop at anything to get what they want. Commander Gray Pierce leads a team to Croatia to see if they can be to any help after the attack. Will they arrive in time?
Back in America Joe Kowalski and Monk Kokkalis are trying to find out more about the caves in Croatia by questioning Maria Crandall, whose twin sister Lisa is one of the scientists investigating the cave. Could Maria and Lisa's research on exploring the origin of human intelligence be behind the attack in Croatia? And, who is after the knowledge and for what purpose?
THE BONE LABYRINTH is a breathtaking thriller, which takes us to Croatia, China, and South America in the hunt for answers. I liked every minute of the story, but I especially like Joe Kowalski's storyline. He and scientist Maria Crandall are kidnapped and taken to China together with Baako a young gorilla she has been raising. I also like Seichan, Gray Pierce girlfriend is back after being absent in the last book. It's good to have her back since she is quite forceful and handy to have in a fight.
The story is intriguing, and I love the mix of science and adventure Rollins so often manage to combine so well. I was pulled into the story, and I read this book with so much wonderment. THE BONE LABYRINTH was never boring, and I think this is a perfect book for anyone who loves to read adventures. I found it hard to stop reading after I had started. And, I actually cried at the end of THE BONE LABYRINTH. Not just teary-eyed, I actually cried. It is such a bittersweet ending.
SUMMARY
A war is coming, a battle that will stretch from the prehistoric forests of the ancient past to the cutting- edge research labs of today, all to reveal a true mystery buried deep within our DNA, a mystery that will leave readers changed forever . . .
In this groundbreaking masterpiece of ingenuity and intrigue that spans 50,000 years in human history, New York Times bestselling author James Rollins takes us to mankindís next great leap.
But will it mark a new chapter in our development . . . or our extinction?
In the remote mountains of Croatia, an archaeologist makes a strange discovery: a subterranean Catholic chapel, hidden for centuries, holds the bones of a Neanderthal woman. In the same cavern system, elaborate primitive paintings tell the story of an immense battle between tribes of Neanderthals and monstrous shadowy figures. Who is this mysterious enemy depicted in these ancient drawings and what do the paintings mean?
Before any answers could be made, the investigative team is attacked, while at the same time, a bloody assault is made upon a primate research center outside of Atlanta. How are these events connected? Who is behind these attacks? The search for the truth will take Commander Gray Pierce of Sigma Force 50,000 years into the past. As he and Sigma trace the evolution of human intelligence to its true source, they will be plunged into a cataclysmic battle for the future of humanity that stretches across the globe . . . and beyond.
With the fate of our future at stake, Sigma embarks on its most harrowing odyssey everóa breathtaking quest that will take them from ancient tunnels in Ecuador that span the breadth of South America to a millennia-old necropolis holding the bones of our ancestors. Along the way, revelations involving the lost continent of Atlantis will reveal true mysteries tied to mankindís first steps on the moon. In the end, Gray Pierce and his team will face to their greatest threat: an ancient evil, resurrected by modern genetic science, strong enough to bring about the end of manís dominance on this planet.
Only this time, Sigma will falteróand the world we know will change forever.
Videos
---
What do you think about this review?
Comments
No comments posted.

Registered users may leave comments.
Log in or register now!