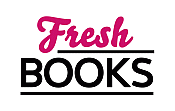 Hot Hot reads in August
James Rollins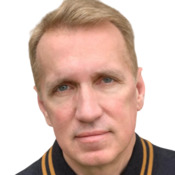 Blogging at Fresh Fiction
What does Trump, Tesla and Biblical Plagues have in common?
December 19, 2016
THE SEVENTH PLAGUE asks, if the biblical plagues of Egypt truly happened—could they Read More...
James Rollins decided to become a writer as a boy immersed in the scientific adventures of Doc Savage, the wonders of Jules Verne and H.G. Wells, and pulps featuring The Shadow, The Spider, and The Avenger. He honed his storytelling skills early, spinning elaborate tales that often were at heart of pranks played on his brothers and sisters. Yet although his talent emerged and grew, writing was not Jim's original profession.
Before he would set heroes and villains on harrowing adventures, he embarked on a career in veterinary medicine, graduating from the University of Missouri and establishing a successful veterinary clinic in Sacramento, California. This hands-on knowledge of medicine and science helps shape the research and scientific speculation that set James Rollins books apart.
When Jim is not writing, touring, teaching seminars, or making presentations, he can be found spelunking, scuba diving, hiking, and/or traveling. Jim and his two- and four-legged family members live amid chew toys and paleontological treasures in Sierra Nevada Mountains.
Log In to see more information about James Rollins
Log in or register now!
Series
Order of the Sanguines | Sigma Force | Tucker Wayne
Books:
Kingdom of Bones, April 2022
Sigma Force Novels #22
Hardcover / e-Book
The Starless Crown, January 2022
Hardcover / e-Book
Unrestricted Access, November 2021
Paperback / e-Book (reprint)
Kingdom of Bones, August 2021
Sigma Force Series #22
Mass Market Paperback / e-Book
Unrestricted Access, October 2020
Hardcover / e-Book
The Last Odyssey, August 2020
Sigma Force #15
Mass Market Paperback / e-Book (reprint)
The Last Odyssey, April 2020
Sigma Force #15
Hardcover / e-Book
Crucible, August 2019
Mass Market Paperback / e-Book (reprint)
The Demon Crown, April 2019
Sigma Force #12
Paperback / e-Book (reprint)
Crucible, January 2019
Sigma Force
Hardcover / e-Book
The Demon Crown, June 2018
Mass Market Paperback
The Demon Crown, December 2017
Sigma Force #12
Hardcover / e-Book
Ghost Ship: A Sigma Force Short Story, November 2017
e-Book
The Seventh Plague, September 2017
Sigma Force #11
Mass Market Paperback
The Bone Labyrinth, April 2017
Paperback
War Hawk, January 2017
Tucker Wayne
Mass Market Paperback / e-Book (reprint)
The Seventh Plague, December 2016
Sigma Force
Hardcover / e-Book
Crash and Burn, November 2016
e-Book
War Hawk, April 2016
Tucker Wayne #2
Hardcover / e-Book
Blood Infernal, February 2016
The Order of the Sanguines #3
Mass Market Paperback / e-Book (reprint)
The Bone Labyrinth, December 2015
Sigma Force #11
Hardcover / e-Book
The Midnight Watch, November 2015
Sigma Force Novels
e-Book
Blood Infernal, February 2015
Order of the Sanguines #3
Hardcover / e-Book
The Sixth Extinction, August 2014
Sigma Force #10
Hardcover / e-Book
Innocent Blood, June 2014
Order of the Sanguines #2
Paperback / e-Book (reprint)
The Kill Switch, May 2014
Tucker Wayne #1
Hardcover / e-Book
The Eye Of God, February 2014
Paperback / e-Book
Innocent Blood, December 2013
Order of the Sanguines #2
Hardcover / e-Book
The Blood Gospel, September 2013
The Order of the Sanguines
Paperback / e-Book (reprint)
The Eye of God, July 2013
Sigma Force #9
Hardcover / e-Book
Bloodline, March 2013
A Sigma Force Novel
Paperback / e-Book (reprint)
The Blood Gospel, January 2013
The Order of the Sanguines
Hardcover / e-Book
Bloodline, July 2012
Sigma Force #8
Hardcover / e-Book
The Devil Colony, January 2012
A Sigma Force Novel
Paperback
The Devil Colony, June 2011
Sigma Force #7
Hardcover / e-Book
Altar Of Eden, January 2011
Paperback (reprint)
The Doomsday Key, June 2010
A Sigma Force Novel
Mass Market Paperback (reprint)
Subterranean, March 2010
Hardcover
Jake Ransom And The Skull King's Shadow, February 2010
Paperback
Altar Of Eden, December 2009
Hardcover
The Doomsday Key, July 2009
Sigma Force #6
Hardcover / e-Book
The Last Oracle, June 2009
A Sigma Force Novel
Mass Market Paperback (reprint)
Jake Ransom And The Skull King's Shadow, April 2009
Jake Ransom #1
Hardcover
Indiana Jones And The Kingdom Of The Crystal Skull(Tm), December 2008
Indiana Jones
Mass Market Paperback
The Last Oracle, July 2008
Sigma Force #5
Hardcover / e-Book
The Judas Strain, June 2008
A Sigma Force Novel
Mass Market Paperback (reprint)
Indiana Jones And The Kingdom Of The Crystal Skull, May 2008
Hardcover
The Judas Strain, July 2007
Sigma Force #4
Hardcover / e-Book
Black Order, June 2007
A Sigma Force Novel
Mass Market Paperback
Black Order, July 2006
Sigma Force #3
Hardcover / e-Book
Thriller, June 2006
Hardcover
Map of Bones, May 2006
A Sigma Force Novel
Paperback (reprint)
Map of Bones, May 2005
Sigma Force #2
Hardcover / e-Book
Sandstorm, July 2004
Sigma Force #1
Hardcover / e-Book
Ice Hunt, July 2004
Mass Market Paperback
Amazonia, July 2003
Mass Market Paperback
Deep Fathom, July 2001
Mass Market Paperback
Excavation, July 2000
Mass Market Paperback
Subterranean, June 1999
Mass Market Paperback

Videos