"Puffin Island offers healing- and a second chance at love"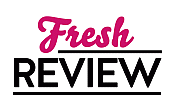 Reviewed by Debbie Wiley
Posted December 23, 2015

Brittany Forrest has returned to Puffin Island to rest and heal after tripping and breaking her arm at an archaeological dig. Puffin Island has always felt like home to her no matter how far away her jobs have taken her. Zachary Flynn, on the other hand, has never felt safe anywhere. Brittany and Zach have a past between them, and their marriage lasted only ten bittersweet days. Now, ten years later they are both back on Puffin Island. Can love win a second time around?
SOME KIND OF WONDERFUL is the second book in the Puffin Island series but can be read on its own merits without any knowledge from the first book. Each of the Puffin Island books focuses on one of three best friends as they all find their happily-ever-afters. I can't imagine why anyone would want to miss out on a single second of enjoying any of Sarah Morgan's beautiful romances, and I highly encourage you to read the first book in the series, FIRST TIME IN FOREVER, as well.
I've fallen in love with Puffin Island! From the scenic shores along the coastline to the warmth (and sometimes sheer nosiness) of the residents, Puffin Island is the perfect retreat for healing, whether it's a physical healing like Brittany's need or more emotional, such as with Zach. Sarah Morgan always adds the perfect touches to show the warmth and beauty of her stories and SOME KIND OF WONDERFUL is no exception. I won't spoil the fun but you'll smile right along with me at the double meanings underlying casseroles after reading SOME KIND OF WONDERFUL.
Zach is the bad boy every girl wants to tame. I like how Sarah Morgan shows us his inner fears and pains as it also sheds such light on the long term effects a traumatic childhood can have on a person. We see the love, the pain, and yes, the heartache Zach and Brittany go through as they learn how to fully accept each other for who they are.
SOME KIND OF WONDERFUL is a poignant love story that once again showcases Sarah Morgan's ability to breathe beauty into the darkest of places. Seeing Zach and Brittany find their happily-ever-after is an emotional journey well worth taking. If you haven't read a Sarah Morgan romance, stop what you are doing and read one now becayse SOME KIND OF WONDERFUL once again proves Sarah Morgan is a master of the genre.
SUMMARY
Don't miss these two stories about finding love in the most unexpected places.
THE LADIES' MAN by New York Times bestselling author Susan Mallery
Rachel Harper was a kindergarten teacher. She was definitely not a one-night stand kind of girl. But that was exactly what she'd done—she'd picked up a charming guy in a bar and brought him home. Mortified, Rachel couldn't get Carter Brockett out of her life fast enough. But then, a few weeks later, she discovers she's not quite done with Carter: she's pregnant with his baby.
SOME KIND OF WONDERFUL by USA TODAY bestselling author Sarah Morgan
Her whole life, Brittany Forrest has dreamed of adventure. And at the age of eighteen, she thought she'd found it when she married bad boy Zachary Flynn. But after just ten days, their whirlwind marriage went up in smoke. Now, the daredevil pilot is back on Puffin Island. The sparks between them are as powerful as ever, but can Brittany risk the life she's built for a second chance with Zach?
---
What do you think about this review?
Comments
No comments posted.

Registered users may leave comments.
Log in or register now!