"A whimsical journey with a clockwork doll"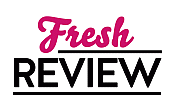 Reviewed by Vicky Gilpin
Posted November 18, 2015

Childrens | Fantasy Historical
DO CLOCKWORKS DREAM OF GEAR-TOOTHED SHEEP is not only a lovely work for middle-school and YA readers, it is an excellent novel for those who've wiled away hours in literature classrooms, or English majors. It has so many wonderful allusions to childhood tales, canonical literature, and folktales, but they are neither smug nor twee. Instead, DO CLOCKWORKS DREAM OF GEAR-TOOTHED SHEEP is fascinating, funny, and a fast read.
I also read DO CLOCKWORKS DREAM OF GEAR-TOOTHED SHEEP in a single sitting and plan to harass most people I know to read it. Although this Volume One primarily introduces characters, situations, and develops context for more intricate future works, it is an enjoyable ride. The references and allusions to other works are lovingly crafted, but they never drift into irony, satire, or self-indulgent "meta" narrative (there's nothing wrong with the "meta," just the self-indulgent kind). Nika is an excellent protagonist, and many lines will tug at the heartstrings.
I'll admit to spending the first 70 pages enraptured in a state of bittersweet immersion. Honestly, my room could have been ignited, the world could have collapsed, and talking beetles could have taken over, and I wouldn't have noticed. I'm ready for E.P. Isaacs to hurry up on the next installment. This is a MUST for those who enjoy steampunk, Victorian Literature, youth/children's literature, whimsy, and solid editing. I'm considering using this to introduce allusion and literary analysis at the high school level.
DO CLOCKWORKS DREAM OF GEAR-TOOTHED SHEEP would be an excellent addition to a late elementary or middle school curriculum for many reasons, but primarily because one could do a lot with analysis and connection to modernity.
SUMMARY
An epic fantasy that echoes some of the most beloved classic children's tales of all time, E. P. Isaacs's Do Clockworks Dream of Gear-Toothed Sheep? inspires children to see themselves for who they truly are—and never let go.
Nika Thought-werk may not be made from ordinary flesh and bone, but this doesn't make her any less loved by her friends—or any less needed by those who find themselves in trouble. Although she is made of porcelain, glass, and wax—a doll brought to existence through the astonishing work of a doctor in 1894 Ireland—Nika refuses to live a life that is anything short of extraordinary.
As she makes her way through tornadoes, a lake filled with stew, giant bubblegum bubbles, and a sheep-napping, Nika must find the strength to go on—even when faced with the gravest of dangers.
Along the way, she meets friends of every size and shape—all of whom help Nika learn to see herself for who she truly is.
This enchanting kid's tale bravely tackles some of the issues that transgender children face, providing readers with hope and encouragement that they are not alone in their quest to find their true identity.
---
What do you think about this review?
Comments
No comments posted.

Registered users may leave comments.
Log in or register now!