"TIES THAT BIND pulls at your heart."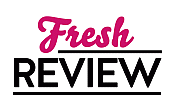 Reviewed by Susan Dyer
Posted November 18, 2015

Ariana Brenneman is twenty one and "loves her family and the Old Ways." She is saving money to buy a cafe in the historic part of Summer Grove. She wants to be able to help financially with her family, that just keeps growing. She is also trying to keep any Amish from leaving with Quill Schlabach who lures them away with temptations of the Englisch life. Ariana loves her Amish life and she would never think of running away from it like Quill did. TIES THAT BIND is the first book in a new series, Amish of Summer Grove and is all about family and doing what is right no matter how much it hurts.
TIES THAT BIND pulls at your heart right from the start. Ariana was very hurt when Quill left the Amish life with her best friend Frieda, and she is still hurting today. It's been five years since they left, but Ariana had always believed that Quill would be the one with whom she'd build and share her life. Obviously that didn't happen since he is married now. When she learns from Quill that one of her family members contacted him, she does whatever it takes to keep her family together. She doesn't know that her parents have asked for Quill's help with something that happened on the night Ariana was born. Does Ariana have ties to the Englisch world that she doesn't know about? Will she ever learn the truth and keep her family together? Ariana is shocked to learn that on the night she was born the birthing clinic burned down.
TIES THAT BIND is not your typical Amish novel. This is about a different side of Amish life filled with fears, secrets, and twists and turns that you never see coming. The characters are all well written and very believable. The pages are filled with romance, family, and mystery. Once I started reading, I could not put this book down and I love when an author does that to me. I'm so excited to find out what happens next as Cindy Woodsmall leaves you with quite a cliffhanger. Once Ariana learns the truth she knows her life will never be the same and hopefully she finds her peace. Ms. Woodsmall pulls you right in and leaves you begging for the next book.
SUMMARY
Ariana's comfortable Old Order Amish world is about to unravel. Will holding tightly to the cords of family keep them together—or simply tear them apart?
Twenty-year-old Ariana Brenneman loves her family and the Old Ways. She has two aspirations: open a café in historic Summer Grove to help support her family's ever-expanding brood and to keep any other Amish from being lured into the Englisch life by Quill Schlabach.
Five years ago Quill, along with her dear friend Frieda, ran off together, and Ariana still carries the wounds of that betrayal. When she unexpectedly encounters him, she soon realizes he has plans to help someone else she loves leave the Amish.
Despite how things look, Quill's goal has always been to protect Ariana from anything that may hurt her, including the reasons he left. After returning to Summer Grove on another matter, he unearths secrets about Ariana and her family that she is unaware of. His love and loyalty to her beckons him to try to win her trust and help her find a way to buy the café—because when she learns the truth that connects her and a stranger named Skylar Nash, Quill knows it may upend her life forever.
Ties That Bind is the first novel in the Amish of Summer Grove series.
---
What do you think about this review?
Comments
No comments posted.

Registered users may leave comments.
Log in or register now!