"Four exceptional authors make magic happen!"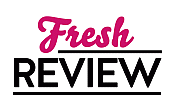 Reviewed by Monique Daoust
Posted November 18, 2015

Romance Historical | Holiday | Romance Anthology
In A MADNESS IN SPRING by Kate Noble, Belinda Leonard plans everything in her life down to the minute. She is getting ready to entertain brother and sister Bertram and Georgie Gage in her sister-in-law Francesca's home, when the bane of her existence comes through the door: Adam Sturridge who, as she expected, disrupts everything. Adam and Belinda have been at odds since childhood, and they have stubbornly never gotten over their tiff. Almost upon seeing them together, Georgie proclaims that Belinda and Adam are in love! And a little seed of doubt grows into an oak tree of questioning in both Adam and Belinda's minds. There are chuckles galore as Belinda and Adam desperately try not to see what's in front of their noses. The banter is delicious, the characters very well drawn and enticing, and the romance most satisfying. It's an utterly delightful story!
In THE SUMMER OF WINE AND SCANDAL, Shana Galen crafts one of her best stories ever. Caroline Martin's bloom has been crushed by a youthful mistake, and she has given up on ever finding love until foppish dandy Peregrine Lochley, who has been exiled by his father to the spa town, pops in to visit the Gages. When Caroline's secret becomes publicly known, the people from Hemshawe show their true colours, and none more so than Lochley. The romance is touching, and it was such a joy to witness Caro and Lochley's growth. This story is absolutely enchanting!
THOSE AUTUMN NIGHTS features Theresa Romain at the very top of her lyrical form. Bertram Gage and Eliza Greenleaf were separated when her father stopped her from eloping, and ten years later she comes back to Hemshawe to help Bertram manage the accounts of her former home, which he's now leasing. Although they never thought it could happen, being brought closer together makes Bertie and Eliza realize that sometimes you have to fight for what is meant to be. Few people know how to write love in such subtle nuances: the joy of the present dissipating the shadows of the past. Bertie and Eliza are endearing characters, so human. This is a glorious story that made me sigh with happiness.
THE SEASON FOR LOVING by Vanessa Kelly has "dour Scotsman" Fergus Haddon come unwillingly to Hemshawe to rest. Georgie Gage has been recuperating for so long, she is getting restless and in Fergus, she quickly discovers a new friend and ally. They have much in common as his relatives also forever meddling in his affairs. Fergus is sort of a male wallflower, but the fetching Georgie slowly grows on him, and the man who didn't want to marry soon reconsiders his outlook. Ms. Kelly's writing is, as always, effortless, elegant and witty, and the dialogues superb. It is such a playful, light, and youthful romance. The characters are charmingly unforgettable, and a special mention must be made as to the formidable Lady Reese, whom I simply adored.
In A GENTLEMAN FOR ALL SEASONS, the four authors are at their absolute best. There is no weak link in this anthology, which is extremely rare. It is such a wonderful book. I wish the authors would revisit Hemshawe periodically as there are still so many stories that beg to be told. A GENTLEMAN FOR ALL SEASONS has brilliant storytelling, impeccable writing, and wonderfully appealing characters. This anthology is not to be missed at any cost!
SUMMARY
The tiny village of Hemshawe is the sort of place where nothing ever happens…until a handsome ex-soldier and his matchmaking sister let the imposing manor house at the edge of town. The friendly Londoners shake up the staid people of Hemshawe, and villagers see each other in a new and oh- so-appealing light.
Suddenly long-sparring enemies become lovers, a town festival heralds a new start for a fallen woman and a dandy, and a man who has given up on love gets a second chance with the woman he never forgot. And the matchmaker herself? She won't rest until she finds her own happily- ever-after…
A MADNESS IN SPRING in Spring by Kate Noble
Adam Sturridge has made Belinda Leonard's blood boil since childhood, and the feeling is mutual. But when a would-be matchmaker arrives in the village of Hemshawe, she'd determined to erase the thin line between love and hate. Now, Belinda and Adam are faced with falling for someone they've always considered an enemy — can they overcome old prejudices and discover how to rub each other the right way?
THE SUMMER OF WINE AND SCANDAL by Shana Galen
When viscount's son and dandy Peregrine Lochley is temporarily exiled from London to the country for his misdeeds, the last thing he expects is to encounter an intriguing woman. But Caroline Martin has a secret to hide, and it just might be too scandalous for even this debauched rogue.
THOSE AUTUMN NIGHTS by Theresa Romain
Ten years ago, wealthy Eliza Greenleaf broke lowly soldier Bertram Gage's heart—but the last decade brought changes in fortune to them both. Now that he's made his mark on the world, a twist of fate brings the Greenleaf family under his power. Will this war-hardened officer triumph over his former lover…or will Bertie and Eliza give love a second chance?
THE SEASON FOR LOVING by Vanessa Kelly
Miss Georgie Gage, matchmaker extraordinaire, is resigned to life as a spinster—almost. When notoriously aloof bachelor Fergus Haddon arrives from Scotland to spend Christmas with the Gage family, Georgie thinks she's finally found her own perfect match—if, that is, she can get the handsome Highlander to agree!
---
What do you think about this review?
Comments
No comments posted.

Registered users may leave comments.
Log in or register now!