Vanessa Kelly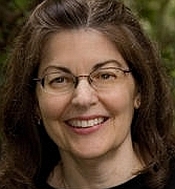 Blogging at Fresh Fiction
Vanessa Kelly | Why I Love Writing Regency Romance
November 14, 2015
This week saw the release of A GENTLEMAN FOR ALL SEASONS, my new Read More...
Vanessa Kelly | When You Need a Friend
January 14, 2015
Although every romance novel naturally focuses on the relationship between the hero and heroine, any writer worth her salt will spend quite a bit of Read More...
Vanessa Kelly | Renegade Royals
November 24, 2014
I have so much to be thankful for this week, including the fact that I have a new historical romance release out tomorrow. Read More...
Vanessa Kelly | Fascinated by a Handsome Doctor...
April 28, 2011
Pop Culture has always been in love with doctors, who figure prominently as heroes in movies like Read More...
Vanessa Kelly | Give Me The Small Town Life
May 19, 2010
Small towns are always a popular setting in fiction, especially in contemporary romance. The Virgin River series by Read More...
Vanessa Kelly | WHAT IS IT ABOUT SISTERS?
April 16, 2009
What is it about the topic of sisters that causes so much controversy? My new Regency-set historical, Read More...
Pseudonym: V.K. Sykes.

Vanessa Kelly was born and raised in New Jersey, but eventually migrated north to Canada. She holds a Master's Degree from Rutgers University, and went on to attend the Ph.D. program in English Literature at the University of Toronto. Alas, she didn't finish her degree, but she did spend many happy hours studying the works of 18th and 19th century British authors and writing about the madness of King George III. Vanessa now writes Regency-set historical romance for Kensington Zebra and contemporary romance with her husband under the pen name of VK Sykes.
Interviews for Vanessa Kelly
Highlanders, Royals, Castles, and Improper Princesses with Vanessa Kelly
How to Marry a Royal Highlander
July 10, 2015
Log In to see more information about Vanessa Kelly
Log in or register now!
Series
Renegade Royals | The Improper Princesses | Clan Kendrick
Books:
The Highlander's Kilted Bride, September 2023
Clan Kendrick
Mass Market Paperback / e-Book
The Highlander's Holiday Wife, October 2022
Clan Kendrick
Mass Market Paperback / e-Book
The Highlander's Irish Bride, August 2021
Clan Kendrick
Mass Market Paperback / e-Book
The Highlander's English Bride, June 2020
Clan Kendrick #3
Mass Market Paperback / e-Book / audiobook
The Highlander's Christmas Bride, November 2019
Clan Kendrick #2
Mass Market Paperback / e-Book
The Highlander Who Protected Me, November 2018
Clan Kendrick #1
Mass Market Paperback / e-Book
The Highlander's Princess Bride, November 2017
The Improper Princesses #3
Mass Market Paperback / e-Book
Three Weeks with a Princess, July 2017
The Improper Princesses #2
Mass Market Paperback / e-Book
My Fair Princess, September 2016
The Improper Princesses #1
Paperback / e-Book
A Gentleman for All Seasons, November 2015
e-Book
A Grosvenor Square Christmas, October 2015
e-Book
How to Marry a Royal Highlander, July 2015
Renegade Royals #4
Mass Market Paperback / e-Book
How to Plan a Wedding for a Royal Spy, January 2015
Renegade Royal #3
Paperback / e-Book
Tall, Dark and Royal, December 2014
Renegade Royal #2.5
e-Book
Confessions Of A Royal Bridegroom, April 2014
Renegade Royals #2
Paperback / e-Book
Secrets For Seducing A Royal Bodyguard, January 2014
Renegade Royals #1
Paperback / e-Book
Lost in a Royal Kiss, December 2013
Renegade Royal
e-Book
His Mistletoe Bride, October 2012
Stanton Family
Paperback / e-Book
My Favorite Countess, May 2011
Paperback
An Invitation To Sin, February 2011
Mass Market Paperback / e-Book
Sex And The Single Earl, May 2010
Paperback
Mastering The Marquess, April 2009
Paperback