"Beautifully written sisters story"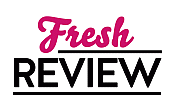 Reviewed by Susan Gorman
Posted September 11, 2015

Romance Contemporary | Women's Fiction Contemporary
IF YOU ONLY KNEW by Kristan Higgins is a fantastic story filled with memorable characters told with compassion and just the right amount of humor. The characters and their stories resonated with me and drew me into the novel. The book has Ms. Higgin's trademark quirky characters and fabulous, fun dialogue. IF YOU ONLY KNEW depicts the complex relationship between two sisters, their respective (ex-) husbands, family, and friends. The dual narrative technique that the author used in the novel works perfectly as each sister has a unique voice. By using this narrative method, insight to the two main characters lives is provided and each sisters' strengths and weaknesses are highlighted.
The two sisters are the newly divorced wedding dress designer Jenny Tate and her sister Rachel Carver. Jenny has left New York City to open a bridal shop in her hometown. She needs to make a clean break from her ex-husband Owen, his wife Ana-Sofia and their infant daughter. The scenes showing Jenny as being "uber friendly" with her perfect ex-husband, his new family and friends, were well- written and hilarious. Kristan Higgins is spot on with her dialogue and characters.
Jenny's sister Rachel Carver is married to an attorney and the mother of three-year-old triplets. A stay-at-home mom, Rachel is living the Martha Stewart life until she looks at a text on her husband's cellphone. Rachel is stunned by the text. Is her husband having an affair?
Both the primary and secondary characters are well-developed and play an important role in the plot. Rachel's husband, Adam Carver, is fabulous. The scenes with the marriage counselor are full of emotion and heartbreak and are superbly written. My favorite character is piano teacher Leo Killian. He is Jenny's landlord and not exactly what he appears to be. I enjoyed how his character developed during the story. Leo made me laugh out loud, cry and smile. Loved Jenny and Rachel's mother Lenore Tate. Her story played an important role in her daughter's lives. Jenny is aware of a big secret that, if revealed, would negatively impact her mother and sister.
Sisters and their secrets, sexting coworkers, divorces, and death are not common themes in the romance genre. Kristan Higgins uses emotion and humor to tell the Tate sisters' story. Both sisters need to face the truths in their relationships and it was that journey that kept me reading. The sisters love and respect for each other is tested many times and there are several surprises as the novel reaches its ending.
If you love a well-written sister story, pick up IF YOU ONLY KNEW -- you'll love it!
SUMMARY
The drama, hilarity and tears of sisterhood are at the heart of the thoroughly captivating new novel by New York Times bestselling author Kristan Higgins—a funny, frank and bittersweet look at marriage, forgiveness and moving on.
Letting go of her ex-husband is harder than wedding-dress designer Jenny Tate expected…especially since his new wife wants to be Jenny's new best friend. Sensing this isn't exactly helping her achieve closure, Jenny trades the Manhattan skyline for her hometown up the Hudson, where she'll start her own business and bask in her sister Rachel's picture-perfect family life…and maybe even find a little romance of her own with Leo, her downstairs neighbor, a guy who's utterly irresistible and annoyingly distant at the same time.
Rachel's idyllic marriage, however, is imploding after she discovers her husband sexting with a colleague. She always thought she'd walk away in this situation, but her triplet daughters have her reconsidering her stance on adultery, much to Jenny's surprise. Rachel points to their parents' perfect marriage as a shining example of patience and forgiveness; but to protect her sister, Jenny may have to tarnish that memory— and their relationship­—and reveal a family secret she's been keeping since childhood.
Both Rachel and Jenny will have to come to terms with the past and the present and find a way to get what they want most of all.
---
What do you think about this review?
Comments
No comments posted.

Registered users may leave comments.
Log in or register now!