"Melody Carlson has a gift for telling uplifting and inspirational stories"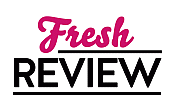 Reviewed by Susan Dyer
Posted September 2, 2015

Christian | Holiday | Inspirational
Joy is packing up her house in Chicago and moving to Phoenix. She is supposed to be flying in but decides to get her RV out of storage and drive. She is eighty-five-years young and her neighbor is trying to convince her that it is a bad idea. Joy says if it's so bad Miranda should go with her to help her. Joy plans on spreading some Christmas cheer down Route 66 as she drives to Phoenix. She has forty or more buckets filled with Christmas decorations that she has collected over the years. She held a contest on her blog and the winners she has chosen have all basically given up on Christmas. CHRISTMAS JOY RIDE is the journey Joy takes to share her Christmas decorations.
Miranda has had a couple of rough years. She herself, could care less about Christmas. Maybe this trip is just what she needs. She's just gotten divorced, lost her job, and is about to have her home foreclosed on. As they ride down Route 66, Miranda starts to see the world differently and the trip actually gives her new hope and inspiration. On one of their stops Miranda meets a little girl named Emily. Ever since Emily's mother passed away on Christmas Eve when she was three-years-old, her Dad Marcus has not celebrated Christmas. Well, Miranda is going to change that and give Emily the best Christmas ever with the help of Joy and her huge and giving heart. According to Joy's notebook, every detail has been carefully thought out and not only should it renew Emily's faith in Christmas but Marcus' also.
I started CHRISTMAS JOY RIDE this afternoon and couldn't stop reading until the very last page. I want to get out my tree and decorations now and set it up and it's only September. I have always enjoyed Melody Carlson's stories and this one does not disappoint. Melody's stories always leave me feeling warm and fuzzy inside with a huge smile on my face. As I was reading, I felt like I was right there with Joy and Miranda spreading Christmas cheer. Joy has a huge heart and just wants to give Christmas back to those who have given up on the holiday. I wish more people were like her because Christmas isn't the way it used to be when we were kids. Melody Carlson has a gift for telling uplifting and inspirational stories and she knows exactly how to get the reader in the holiday spirit.
SUMMARY
Miranda did not put adventure on her Christmas list, but thanks to her eighty-five-year-old neighbor Joy, that's exactly what she's getting this year. When Joy tells Miranda that she plans to drive an old RV decked out in Christmas decorations from their Chicago neighborhood to her new retirement digs in Phoenix--in the dead of winter, no less-- the much younger Miranda insists that Joy cannot make such a trip by herself. Besides, a crazy trip with Joy would be more interesting than another Christmas home alone. Unemployed and facing foreclosure, Miranda feels she has nothing to lose by packing a bag and heading off to Route 66. But Joy has a hidden agenda for their Christmas joyride--and a hidden problem that could derail the whole venture.
No one captures the heartwarming fun of the Christmas season quite like Melody Carlson. Fasten your seat belt, because it's going to be an exciting ride!
---
What do you think about this review?
Comments
No comments posted.

Registered users may leave comments.
Log in or register now!