"There's still a whole lot to love about the Black Dagger Brotherhood and J.R. Ward."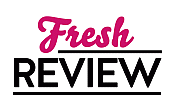 Reviewed by Annie Tegelan
Posted May 30, 2015

J.R. Ward had readers stumped when she announced that this installment in the Black Dagger Brotherhood series would have two heroes in it. THE SHADOWS have been in the background of the series for a very long time and it wasn't until this book that I came to appreciate Trez and iAm.
The two are quite different in personalities but they do share the same sense of loyalty and responsibility to one another and this theme carries on throughout the rest of the book. Trez is the eldest of the two and therefore he carries some responsibilities as the Anointed One. When events led him to wanting to get out of those responsibilities, readers end up really connecting with him as a character.
I should say up front that there are two romances that occur in this story, one for each brother. There is also a happily ever after however it may not occur in the typical fashion we see in other books. It's because of this that I think readers will either love it or hate it. I am one of those who adored the risk Ward has taken with this decision because it shows how fearless of a writer she truly is. That being said, there will be lots of heartbreak and tears in this book but at the same time, there's also something very inspiring about this story as well.
In addition to the romances, Ward goes back to updating readers on some of the original brothers. This time it is Rhage, who also happens to be my favorite. There is some trouble for him and it breaks my heart to read about it. Again, it's one of the things about Ward's writing; she isn't afraid of creating highs and lows for her characters even after they have their HEAs.
With a series as complex as this one, there is no doubt a lot that happens in each book. I suggest reading this series in order because even thirteen books in, there's still a whole lot to love about the Black Dagger Brotherhood and J.R. Ward.
SUMMARY
Two brothers bound by more than blood discover a conspiracy that will change their destiny in the astonishing all-new novel of the Black Dagger Brotherhood, the "frighteningly addictive" (Publishers Weekly) series by #1 New York Times bestselling author J. R. Ward.
---
What do you think about this review?
Comments
No comments posted.

Registered users may leave comments.
Log in or register now!