"Realistic romance at its finest. . ."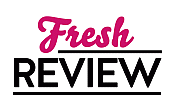 Reviewed by Dot Dittman
Posted February 23, 2015

I enjoy reading a variety of genres. Even when reading romance, I like to have different types of stories: contemporary, historical, paranormal, comedy. . . Leanne Davis has done something that not many romance writers do. She writes a sub-genre that is realistic romance. SECLUSION is not escapism—these are flawed people that you could meet anywhere who are trying to work through the problems of life. They are not millionaires nor are they unbelievably gorgeous. But their story is worth telling and gives hope to those in similar situations.
The result of this type of writing is an emotionally engaging story full of heartbreak. I get so frustrated with Angie Peters who keeps trying to run away from her problems by leaving her hometown. She had a teen pregnancy and she just can't seem to forgive herself for giving the baby up for adoption. No matter how much she accomplishes, she believes what her mother tells her--that she is nothing special. She is actually trying to run away from who she is instead of facing her problems head-on. She seems doomed to repeat the cycle of self-loathing that she has inherited from her mother. And her counterpart, the handsome but seemingly heartless Sean Langston has issues of his own. He plays the playboy when the woman he really wants he can never have. Every time Angie and Sean are around each other, there are fireworks. Sometimes the good, sexy kind and sometimes the hurtful kind.
This is Leanne Davis' fourth book about the seaside town of Seaclusion, Washington. The details of this lovely setting are unobtrusive, yet engaging. Sean loves the sea because it is constant and beautiful. Angie hates it because it is unrelenting and brutal. This difference of opinion shows the difference in their outlooks and needs. But are they really as different as they think?
Ms. Davis has written a stand-alone book that just happens to be part of a series. The characters of the previous books do not steal the spotlight from Angie and Sean—they nod politely in passing and put in a word or two. But Seclusion is solely their story.
SUMMARY
Angie Peters has come home to Seaclusion, Washington, the town she fled six years ago after giving her daughter up for adoption. She once again has a secret she will tell no one, especially not Sean Langston, the boy she had a child with so many years before.
Sean Langston has a reputation he can't shake as a result of what happened with Angie. For reasons he refuses to reveal, he is trying to restore a historical house he plans to make into a bed and breakfast named Seclusion. The old, decrepit house has come to represent what Sean wants to be, and not who he has been.
With Angie back, suddenly, everything between them is different. Sean has never stopped loving Angie, and together, after all these years, they start the relationship they were incapable of having as teenagers. Until Sean learns the secret that brought Angie home, and will once again rip their lives apart...
---
What do you think about this review?
Comments
1 comment posted.
Re: Realistic romance at its finest. . .

Wow! Thank you for such an amazing review! I do write fairly realistic stories, and it means so much to me when a reader enjoys one of my stories!
(Leanne Davis 1:10pm February 26, 2015)
Registered users may leave comments.
Log in or register now!