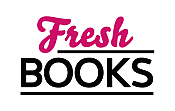 Great new reads in September
"Ripped apart in the past, can two souls transcend time to find each other again?"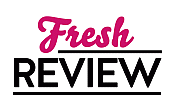 Reviewed by Linda Green
Posted January 24, 2015

Romance Time Travel | Romance Paranormal
It's 2012, in Denver, and Allison Hunter has finally kick started her freelance writing career, with a magazine requesting an article on the Wiccan scene in the area.
Luckily for Allison her best friend Megan is involved in Wicca, and recommends she get in touch with Connar, a really hot guy who owns a Wicca craft store called The Magic Cauldron. Weary that Megan is trying to get her back on the dating scene, Allison reluctantly agrees to meet him. But Allison is determined that her only focus from now on is her career, as she has been badly burned in the past. She did not expect her firm resolve to fly out the window, as soon as she lays eyes on Connar.
When Allison enters his store, Connar immediately recognises his soul mate, and the woman he has travelled through time to find. For Allison is the reincarnated soul of his true love, Aisling, and he has been sent through time to be with her again. Knowing that Allison has no idea or memory of their shared past, Connar struggles with his deep feelings for her, as he is terrified of scaring her off. But souls recognise their mates, and as they spend time together, a passion and need for each other, takes over. And as Connar gets to know this new version of Aisling, he falls in love all over again.
Time is running out. Not only is Allison terrified by hallucinations of her past life, but the evil that tried to separate them all those centuries ago, has somehow followed Connar to the present, and will stop at nothing to take Allison away from him forever. Will Allison learn to trust her own feelings for the enigmatic Connar, or will evil triumph over love?
CALL DOWN THE MOON by Mary Gilgannon is an exciting, magical tale of love that knows no bounds. Connar is a wonderfully sexy hero who will give up everything to be with the woman he loves. Protective and caring, I enjoyed watching the relationship change between Connar and Allison. Allison, who has serious trust issues, struggles with the intense sexual chemistry and feelings of completeness, that she experiences with Connar. So I enjoyed seeing her become more self assured and open with her heart. CALL DOWN THE MOON by Mary Gilgannon is a delightful read.
SUMMARY
In the ninth-century, Irish warrior Connar fell hopelessly in love with Aisling, one of the Nine Sisters, a group of priestesses skilled in healing. When Aisling came to a tragic end, he used magic to travel to the future to reunite with her.
His beloved Aisling is now Allison Hunter, a free-lance writer in Denver. Although Allison doesnít remember her past life, she is instantly attracted to Connar when she interviews him for an article. But someone has followed Connar from the past, and they are determined to keep Allison and Connar apart. As Allison begins to have visions of a violent and terrifying confrontation, she struggles to separate the past from the present and trust in a love that transcends even death.
---
What do you think about this review?
Comments
No comments posted.

Registered users may leave comments.
Log in or register now!