"Crazy Women on a Crazy Quest..."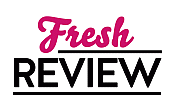 Reviewed by Dot Dittman
Posted January 11, 2015

Women's Fiction Contemporary | Women's Fiction
I think I would have liked the characters in EYES ONLY by Fern Michaels under different circumstances. By that, I mean IF I had read the previous books in this series. It is number twenty-four in the Sisterhood Series. I had no idea when I started it. As it was, there is a constant re-visiting of the back story of one character after another. My mind was asking questions in so many directions that it was hard to follow the plot line of the current story.
I could tell that the women, Annie and Myra, were close friends because of their ability to communicate with just their eyes. I do not understand the part about the spirit daughters or the purpose the dogs play in the story. It is just too many plot points and too many characters to follow. I'm sure faithful fans who have come along this journey with Ms. Michaels would not notice these details. I'm sure they are old friends with the characters and skim over the parts they already know.
The Sisterhood is a group of mostly women—with a support group of men—who pick cases of injustice and set out to avenge them. They are a vigilante group who don't follow any particular rules; they make it up as they go along. This time, there are adoptive parents, the Domingos who are being harassed by one of the richest men in the world to return what he considers his property. Angus Spyder owns most of an exclusive island where he keeps all his possessions-including his wife and his daughter, Gretchen. After Gretchen has a car accident, Mr. Spyder sees on her medical history that she gave birth to twins and gave them up for adoption. He wants them back at any cost.
The Sisterhood decide to take the adoptive parents and the twins into protective custody and then go to Spyder Island. They plan to punish Angus Spyder, who is a truly evil man while liberating his wife and daughter. His head of security is another evil man—the only criminal ever to escape the Sisterhood vigilante group.
Countess de Silva (Annie) happens to own a villa on the exclusive island. The disguises and roles that they don are hilarious and in my opinion, some of the best parts of the book. However, the storyline keeps getting more complicated and convoluted. It is hard to follow at times. There are so many characters! The details of the ending aren't predictable, but the general outcome is. A word of advice: don't read EYES ALONE as a stand-alone. Read the rest of the series first.
SUMMARY
Sisterhood Forever Lush, exclusive Spyder Island is home to many of the world's billionaires. Years ago, Gretchen Spyder, daughter of the island's namesake, gave her twin babies up for legal adoption. Now Gretchen and her father are trying to get them back. The twins' adoptive parents are a loving but poor couple, completely outgunned by the Spyders' wealth.
Their only hope lies with Myra Rutledge and her formidable Sisterhood, who are as ready as ever to fight the good fight. But nestled among the lavish mansions and immaculate landscaping of Spyder Island is a sinister enemy. And in a case that's far more twisted than it first appeared, the ingenuity, courage, and friendship of the Sisterhood will be tested as never before.
---
What do you think about this review?
Comments
No comments posted.

Registered users may leave comments.
Log in or register now!