"CHANGE OF HEART is ever-changing with unexpected plot twists, passion, and sweetness..."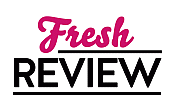 Reviewed by Dot Dittman
Posted December 8, 2014

CHANGE OF HEART is the first book that I've read by Jude Deveraux (I know, have I been under a rock somewhere?). I also haven't read the novella, The Matchmakers, that this novel is based upon, so I didn't have any pre-conceived ideas or expectations. Based on what I've read in this book, it is not likely to be the last book I read by this author.
It's a story of the phases people go through until they find where they belong and whom they belong with. It's not actually one story. The first part of the book is about Miranda Stowe and Frank Taggert. They find each other through the intercession of two do-gooder children. Eli Harcourt wants his mother, Miranda, to be taken care of and to be happy. She dreams of a love like the ones in the romance books she reads. So, when Eli makes friends with a billionaire widower, Frank, he thinks he has found the answer. He and his best friend, Chelsea Hamilton cook up a scheme to hopefully get Frank and Miranda together.
Years later, the storyline switches to the matchmakers themselves. The once best friends have grown apart through the years and have taken different paths. Fickle-hearted Chelsea and steadfast Eli agree to meet and try to catch up on their friendship...or so Chelsea thinks. It has never just been about friendship for Eli. His heart has never changed. He hopes to convince her that she belongs with him forever.
The heart is supposedly a fickle thing. People get distracted by others' physical beauty and look no deeper. Sometimes they ignore what their hearts are telling them and lose their chance of happiness. CHANGE OF HEART by Jude Deveraux explores these ideas in touching, amusing, and exciting ways. It's never too late to find love...that is the message that beats steadily through this story...
SUMMARY
Two childhood playmates grow into more than just friends in #1 New York Times bestselling author Jude Deveraux's full-length romantic novel based on her short story of the same name.
In the hugely popular, New York Times bestseller A Holiday of Love, Jude Deveraux wrote a novella about two kids playing matchmakers—Eli and Chelsea, best friends who were determined to find true love for Eli's bighearted mother. But what happens when these ambitious children grow up? What exactly made Eli's mother, Miranda, fall in love with Frank all those years ago? And how does that affect their future together?
Eli and Chelsea lost touch with each other over the years, until Eli bought a house in his father's hometown of Edilean, Virginia, and invited Chelsea for a visit. She had her own life, and was certain that a childhood friendship couldn't be anything more, but she went nonetheless—and found herself quite unprepared for the changes she saw in Eli. And neither of them were prepared to run into a mystery, with a family that needed to be rescued.
Now, just like when they were children, they must join together to straighten out a very big problem. The question is what happens after the mystery is solved; they are very different people—so can they stay together?
Combining love and passion with sweet, unexpected twists, and shedding new light on Miranda and Frank's relationship, Change of Heart is an unforgettable addition to Deveraux's classic bestselling novels.
---
What do you think about this review?
Comments
No comments posted.

Registered users may leave comments.
Log in or register now!