"Another Delicious Read From Marie Force"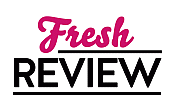 Reviewed by Susan Dyer
Posted November 5, 2014

Colton Abbott comes from a family with ten children. He lives up on the mountain where they run their maple syrup business. The rest of the family lives down below. He has always been at peace up there even though he has no electricity, internet, running water, or even a cell phone. That is until he meets Lucy Mulvaney. Lucy is the co owner of a web design business in New York City with her best friends Cameron and Troy. Cameron no longer works in the city as she has moved up to Vermont to be with the love of her life, Will Abbott. Yup, Colton's brother.
I SAW HER STANDING THERE is the story of Colton and Lucy. Colton lives in the mountains of Vermont and Lucy is a city girl through and through. As their relationship grows they are both worried about what is coming down the road when traveling to be together gets to be too much. Colton wants to just roll with it and take it one day at a time. Lucy, is having a hard time with that. She could never ask Colton to leave his huge family and his family business. She also could never leave her Dad and her sister and niece.
Getting back into The Green Mountain series was like coming home for me. I have grown to love this family and all of their antics. The bantering between all the brothers and sisters will have you laughing out loud and snorting, just like I was. Even the things that Colton and Lucy say to each other will have you giggling. I really felt bad for those two. If anybody deserves to be happy it is them and their situation is so hard. The secondary characters are just as important as the the main ones. They are all hysterical and loving. Family is important to everyone one of them and they leave you feeling loved and welcomed in their homes.
Marie Force has become one of my favorite go to authors and this series is one of my very favorites. It pulls you right in from the very first page and never lets you go. I devoured I SAW HER STANDING THERE in one sitting and loved every minute of it. I felt like I was up on that mountain with Colton and Lucy trying to figure out life. I could almost smell the pine trees. Their relationship is very new but also very hot. The teasing they do to each other is perfectly delicious. Will they figure out how to be together? Fall in love with the Abbott family as you read Lucy and Colton's story to find out.
SUMMARY
There's a budding romance on Butler Mountain, but in the hornets' nest known as the Abbott family, keeping a secret is no easy feat…
Colton Abbott and Lucy Mulvaney have a secret. Colton's nosy siblings have begun to put the pieces together, but it's not like Lucy to keep things from those closest to her—especially her best friend, Cameron, who recently moved to Vermont to live with her true love, Will. But Lucy isn't about to tell Cam she's having a fling…with Will's brother.
Flitting between New York and Vermont is exhausting, so Lucy is looking forward to a long weekend with Colton at the Abbott family lake house in Burlington. Too bad Will and Cameron have the same idea, and once Colton and Lucy are caught red-handed (and red-faced), will their clandestine romance lose its appeal or will their secret beginnings be the start of something lasting?
Includes a bonus Green Mountain short story!
---
What do you think about this review?
Comments
No comments posted.

Registered users may leave comments.
Log in or register now!