"Another delightfully spooky entry in the Cainsville Series!"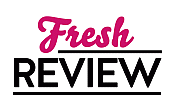 Reviewed by Lynn Cunningham
Posted September 13, 2014

Welcome to Cainsville! A beautiful, quaint little town that is also mysterious and, quite possibly, a bit magical. Things happen in Cainsville that do not happen anywhere else. Many residents may be much older than they look. There are statues of gargoyles everywhere. Some of them can only be seen at certain times of the day and others simply disappear and reappear at will. Cainsville holds other secrets, too, as Olivia Taylor-Jones has been discovering since taking refuge there.
Olivia had everything going for her until it was discovered that she was adopted and that her real parents were in prison convicted of being serial killers. Her rich, vapid, adoptive mother was mortified and chose to leave the country for a while. Her wealthy, politically ambitious fiancé suddenly wanted to delay their wedding. That was only mild compared to the media frenzy that surrounds her now.
All of that is how she stumbled upon Cainsville. This is where she learns that she has certain abilities. For one thing, she can read omens. Now, in VISIONS, Olivia has added the ability of seeing visions. She's having a little trouble, though, because she needs some help interpreting these omens and visions. The one person who can help is her birth mother, Pamela Larsen. Pamela is thrilled to be in touch with her daughter again but refuses to answer Olivia's questions; questions that are pretty important when a dead body seems to be haunting her in the flesh.
Who is this dead girl and why does she keep turning up around Olivia in the oddest of places? Olivia must find the answers she needs or her own life may be at risk.
On top of all that, she now has a new boyfriend, a complicated relationship with her attorney/employer, and an obsessive ex-boyfriend who seems to have turned into a dangerous stalker.
Filled with the quirky characters you've met before if you read the first book in this series, VISIONS is decidedly captivating. All of the ingredients for the kind of book that you cannot put down are right here. Enjoy plenty of delicious and eerie chills, mysteries to be solved, and romance. Ah, the romance of VISIONS! There is nothing ordinary about VISIONS in the area of romance. Prepare yourself for some passionately steamy encounters as you read. You may even want to keep a fan and glass of ice at your side just in case these scenes get too hot for you to handle.
I was hooked from the very first sentence in VISIONS and am now impatiently waiting for the next installment of the adventures of Olivia, Gabriel, Ricky, Rose and the rest of the Cainsville gang. Give yourself a huge treat and grab a copy of your own TODAY! You will be just as smitten with this series as I am.
Learn more about Visions
SUMMARY
As #1 New York Times bestselling author Kelley Armstrong's new Cainsville series continues, Olivia's power to read omens leads to the discovery of a gruesome crime with troubling connections to her new hometown.
Omens, the first installment in Kelley Armstrong's exciting new series, introduced Olivia Taylor-Jones, daughter of notorious serial killers, and Gabriel Walsh, the self-serving, morally ambiguous lawyer who became her unlikely ally. Together, they chased down a devious killer and partially cleared her parents of their horrifying crimes.
Their success, however, is short-lived. While Olivia takes refuge in the old, secluded town of Cainsville, Gabriel's past mistakes have come to light, creating a rift between the pair just when she needs his help the most.
Olivia finds a dead woman in her car, dressed to look like her, but the body vanishes before anyone else sees it. Olivia's convinced it's another omen, a sign of impending danger. But then she learns that a troubled young woman went missing just days ago—the same woman Olivia found dead in her car. Someone has gone to great lengths to kill and leave this young woman as a warning. But why? And what role has her new home played in this disturbing murder?
Olivia's effort to uncover the truth places her in the crosshairs of old and powerful forces, forces that have their own agenda, and closely guarded secrets they don't want revealed.
---
What do you think about this review?
Comments
No comments posted.

Registered users may leave comments.
Log in or register now!