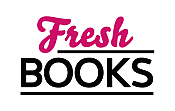 April showers us with great reads! Stay safe!
"Can a gargoyle turned Christmas Angel bring peace and love?"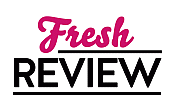 Reviewed by Make Kay
Posted August 30, 2014

A VERY LEVET CHRISTMAS is a short novella from the Guardians of Eternity series. A holiday story, there is a nice nod to Dickens' A Christmas Carol with the past, present, and future shown to Were Damon by the diminutive gargoyle Levet, who is acting as a Christmas Angel.
Damon is a pureblood Were who has been raised by his mother with the expectation that he will challenge Salvatore, who is the current King of the Weres, for the right to be king. Damon's father used to be king before he went mad and banished everyone, including his family, then died due to the black magic he dabbled in. Damon's mother became unstable, banned from her pack due to her increasing violence. Poor Damon, raised without love, did not want the destiny his mother pushed him toward.
Salvatore and his queen, Harley, are holed up at Salvatore's private lair in St. Louis with their new five newly born pups. Informed by Salvatore's guard that only family is allowed into the lair to see the pups, Levet trudges mournfully off into the cold and lonely night, only to meet Sera Belle, a Christmas Angel who is partially trapped in a portal and cannot free herself to carry out her appointed task. She passes her fairy wand to Levet and informs him that he must carry out her duties to meet someone and "encourage them to make a change in their lives."
Levet is his usual hilarious self as he shows Damon his past, present, and future. Levet confronts Damon, warning him that challenging the king will put the newborn pups at risk and will cause him to lose his potential mate, Gia. There are lots of good pop references and as well as many snarly vampires and beasts going toe to toe to keep the plot flying along. This fun Christmas-themed short story will keep you chuckling, and will make you clamor for more Alexander Ivy books placed under your tree for you to read.
SUMMARY
A gargoyle of Levet's charm and intelligence should not be facing a solitary Christmas. True, he may appear a little unconventional—not to mention unconventionally little—even for a gargoyle. But what Levet lacks in height he makes up for in loyalty, and being banned from the festivities surrounding the Queen of Weres' new pups is quite unfair.
So when a beautiful Christmas angel begs for help in fulfilling her duties, Levet has nothing better to do than agree. Armed with a magical wand, Levet confronts Damon, a pureblood Were intent on seizing the throne. Challenging the King will put the pups at risk—and drive away Damon's potential mate, Gia. Who better to convince Damon to choose love, not war, than a gargoyle expert in amour? With a little magic, and a lot of Levet, this may yet be a truly wonderful Christmastime…
---
What do you think about this review?
Comments
No comments posted.

Registered users may leave comments.
Log in or register now!