"Are grapes the only thing growing in this alluring romantic read?"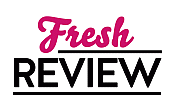 Reviewed by Sarah Horwath
Posted May 12, 2014

In ONCE TASTED by Laura Moore Reid Knowles is in for the ride of his life. Mia Bodell is trying to come to terms with everything that is changing around her. Reid and Mia now have to work together is order to successfully run her family's Winery. To me this story line was really exciting to read because Mia and Reid's life have been pretty much turned upside down. Mia lives and works with her uncle managing their Winery, When Mia's uncle falls in love and jets off to Paris to be with his new love he asks Reid to help Mia with the Winery even though he does not want to. Now Mia and Reid are forced to work together.
I really loved and enjoyed ONCE TASTED. I really loved the character of Mia and felt that she was so strong and such a powerful women character even with all the hardships she has faced in life. Nothing in her life has come easy for Mia especially love and that means Reid will have to work very hard to earn her trust and her love.
I really loved the chemistry between the characters and both of their personalities clashed really well. I thought Reid was super romantic and everything he did made me want to just love him even more. ONCE tasted is a really a great romance and a great read for anybody.
SUMMARY
Three siblings, an extraordinary family, a lasting heritage—in the irresistible Silver Creek Ranch trilogy, they'll fight for the land and the people they love.

Everything has come easily to Reid Knowles, the middle son of a California ranching family. But his charmed life is suddenly complicated when his good friend and neighbor asks him to help run the winery next door. His neighbor's niece, Mia Bodell, is in charge—and she has made it clear that she'd rather be roped to a steer than to Reid Knowles. Never one to back down from a challenge, Reid vows to win her trust.

Her life marked by loss, Mia knows that nothing comes easily—love included. In high school, her heart was crushed by Reid, and even though years have passed, the hurt lingers. Mia is achingly aware that the teen heartthrob has matured into a devastatingly handsome playboy, and the budding winemaker refuses to let down her guard. But one taste of unbridled passion changes things. From Reid's first intoxicating kiss to his unexpectedly tender seduction, Mia is swept into a passionate affair that could tear her heart to pieces . . . or give her everything she has ever wanted.
---
What do you think about this review?
Comments
No comments posted.

Registered users may leave comments.
Log in or register now!