"The past and present collide making the love stronger and deeper."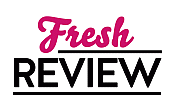 Reviewed by Annetta Sweetko
Posted May 11, 2014

Nathan Dean has only one major mission on his mind. He needs to find the program and codes for the kill chip at the base of his spine and his brothers' before their time is up. His plan is to go to the only woman he has ever loved and find out some truths just in case the first mission fails. He has never been one to go by BLIND FAITH, but in this case he may have no choice. The Commander wants the brothers back and will use any means to get them ... even if he must destroy them ... he cannot have the best of their creations coming after him.
Their romance may have been set up by her psycho/stone cold mother and the Commander but Audrey Madison still loves Nate. Now however she is older and wiser and wants to end the world she was also raised in. Meeting Nate again throws her off her game but then makes her more determined to destroy the Commander and the danger for the Gray Brothers (now named Dean). She may believe she is under control, living on the outside but the truth is about to hit her in the face. The treachery and deceit just continues with no one exempt.
BLIND FAITH throws you into the action with the perfect blend of thrilling suspense and steamy romance. Rebecca Zanetti continues her Sin Brothers Series with this explosive edition. Nate and Audrey have a past that left him brokenhearted but now back together he is more than ready to add her to his family. Immediately you will see that they are meant to be together, and that everything she did in the past was to protect him and his brothers. I did find Audrey trying to find a redeeming quality in her mother a bit irritating, although it is understandable that every child wants to be loved by their parent. The brothers find themselves facing more than one foe but it is so well written that you will not find it confusing, just hold on for the wild ride. Ms. Zanetti easily takes a fictional setting (I really hope it is fiction) and makes it not only fantastically believable but one you can visit and revisit again and again. I am sad that there is only one sinful brother left but I know I will gladly read whatever this author bring us. BLIND FAITH is now in my "read again" stack.
SUMMARY
A betrayal he couldn't forget . . .
For Nate Dean, love is a four-letter word. As part of a secret black-ops military unit, he and his brothers were genetically engineered by the government to be ruthless soldiers with an expiration date. They were loyal only to one another . . . until Nate laid eyes on the woman who stole his heart and blew his world apart. Now, years later, his family is still paying the price for his mistake. But as time runs out, there's only one person who can save his family: the very woman Nate swore he'd never trust again.
A love she couldn't deny . . .
The moment Audrey Madison spies Nate across a crowded ballroom, she can barely breathe. He's just as undeniably sexy as she remembers, yet there's an edge to him now that's as irresistible as it is dangerous. When he asks for her help, Audrey can't refuse. But she has secrets of her own-- secrets that, if Nate ever discovers them, may cost them both their lives . .
---
What do you think about this review?
Comments
No comments posted.

Registered users may leave comments.
Log in or register now!