"A colorful tale of the Prohibition Era with a paranormal twist..."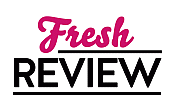 Reviewed by Rachel Williams
Posted May 8, 2014

GRIM SHADOWS is the adventure of Lowe Magnusson, brother to Winter of the book Bitter Spirits. Unlike his bootlegger sibling, Lowe is an archeologist, spending long periods of time at dig sites in Egypt and surrounding areas. Lowe has discovered an Egyptian djed amulet at his latest dig, and is coming back to San Francisco of the Prohibition Era to turn the amulet over to a buyer, Archie Bacall. Lowe is desperate for the money to pay back a local mobster who is gunning for him after Lowe sells him a fake artifact. Lowe is met by Bacall's daughter Hadley, who is a curator at her wealthy father's museum Within a short time of meeting Hadley, things start to mysteriously go wrong with his plan to sell the amulet to her father. When the mobster's henchmen attack the pair, Lowe and Hadley run for their lives.
Hadley Bacall is a very serious woman on the outside, determined to prove herself to her father and take over the running of the museum at his retirement. Unfortunately for her, this is 1928; and a society woman in such a high position is not seemly. Hadley dresses and acts severely, but that is just the outer shell. On the inside, there is a wanton woman waiting to escape and find adventure. Hadley also has a deep, dark secret. Due to her father's meddling with ancient Egyptian magic, Hadley has inherited a power from her late mother, the ability to raise underworld specters when angry, and use them to inflict damage to those she is upset with.
It is not long before Lowe finds that Archie Bacall wants more than just the amulet, he wants Lowe to find the four crossbars to the pendant; to thwart both a curse on him, and the one on his daughter also. The four magical gold bits have been hidden in Egyptian funerary urns in various areas of San Francisco, sending Lowe and Hadley on a dangerous scavenger hunt all over town. The search is made all the more perilous by the mobster's goons, and the deadly supernatural entities that are raised each time a crossbar is found. As the couple work together towards a common goal they grow closer, only to have their budding relationship fall apart when Hadley discovers the secret life Lowe has hidden from her. Disillusioned, she is not sure she can continue to work with Lowe.
GRIM SHADOWS is a thrilling, action filled tale from author Jenn Bennett; buoyed by an exciting, slam-dunk ending. Well written and engaging, this is another winning entry in Bennett's Roaring Twenties series. GRIM SHADOWS elegantly captures the world of San Francisco during this vibrant, lively time period; from bootleggers to gin dens, and from Nob Hill to Chinatown. The story fully immerses the reader in the flamboyant age of the Roaring Twenties and brings this gaudy era colorfully to life. GRIM SHADOWS is a unique combination of the historical and the paranormal; told in an exceptional, vivid fashion. Although this is the second book in the Roaring Twenties series, it is easily read standalone without missing major storyline.
Reviewed by - Rachel Williams
SUMMARY
It's the Roaring Twenties in foggy San Francisco. Prohibition is on, inhibitions are low, and dark magic is rolling into town…
Archaeologist Lowe Magnusson is packing something everyone wants. The djed amulet, a priceless Egyptian artifact, will fetch Lowe a hefty paycheck from one of San Francisco's wealthiest. But when the handsome Swede runs into his patron's uptight daughter, what he once considered easy money becomes maddeningly complicated…
Cursed with deadly spirits as her constant companions, curator Hadley Bacall must keep calm to hold her dangerous specters at bay and prevent them from lashing out at anything—or anyone. Trouble is, Lowe is driving her crazy, but her father needs the artifact he's transporting. While Hadley can feel the amulet's power, she can't fathom the destruction—or the desire—it's about to stir up.
---
What do you think about this review?
Comments
1 comment posted.
Re: A colorful tale of the Prohibition Era with a paranormal twist...

It sounds like a really great read.
(Marcia Berbeza 8:56pm June 7, 2014)
Registered users may leave comments.
Log in or register now!