"A nail biting, murderous puzzle that will keep you guessing until the very end."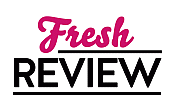 Reviewed by Lynn Cunningham
Posted January 30, 2014

Mystery | Thriller Police Procedural
Detective Inspector Geraldine Steel has experienced a lot of unsettling changes in her life. These changes have caused her to feel as if she needs to do something positive and different for herself. Having made this decision, she relocates to London where she has a new police job and a new flat.
Geraldine is no sooner at her new job when young women start disappearing and turning up dead. The clues are few and it seems as if there's nothing to go on when it comes to finding the serial killer. He's very careful and he has a way of choosing his victims so that they will come with him easily enough.
Geraldine's partner, Sam Healy, tries her best to be friendly with Geraldine as they get to know each other and adjust to their working methods. The problem is that Geraldine has a very pressing personal issue going on in her life that she is very wrapped up in as well as trying to solve these murders. That leaves little room for new friendships.
As usual, though, Geraldine throws herself into her work knowing that every second counts when it comes to catching a murderer. The question is whether or not she will be able to catch this one before more victims mount up.
With a very eclectic cast of characters, DEATH BED is an absorbing book that made me want to keep reading it until the last page. Geraldine Steel is a rather complicated heroine who is excellent at her job but also sort of a loner. At first, I wasn't sure whether or not I was going to like Geraldine but, once I understood her better, I saw why she behaved as she does. Her partner, Sam, is an endearing and ever patient individual with quite the sense of humor. I could totally see myself hanging out with her on a Friday night.
The suspense in DEATH BED comes through the investigation as well as the kidnappings and murders themselves. While the identity of the murderer is well-hidden until the end of the book, the reader is still allowed to see how each kidnapping takes place along with what happens to each of the victims. Indeed, there are portions of this book that are definitely not for the squeamish.
On the other hand, the investigation is quite interesting as the reader is allowed to go on each phase along with Geraldine and Sam. I did get the idea that writer Leigh Russell may not think too highly of criminal profilers as the one appearing in this book doesn't seem to be very helpful. Even though I am very much a fan of profiling, the one in DEATH BED was rather amusing.
The scenes with the victims are very honestly and well-written. I found myself rather emotional when reading those as Leigh Russell does not pull any punches. She doesn't sugar coat anything. Instead, she treats her readers to suspense as well as some very honest and deep emotions.
DEATH BED is the first of Leigh Russell's novels that I've had the pleasure of reading. It won't be my last.
SUMMARY
Two brutal murders. No witnesses.
The battered bodies of two young girls are discovered in North London, one shortly after the other. Desperate to avoid hysteria in the community, the police struggle to make a quick arrest before the deranged killer can strike again. Not having any luck, Detective Geraldine Steel, recently transferred to London, is called in to make sense of the grisly murders and the killer's unusual signature: he extracts two teeth from each of his victims. With the death toll mounting, Geraldine is running out of time as she hunts for the elusive killer the papers have dubbed "The Dentist."
---
What do you think about this review?
Comments
No comments posted.

Registered users may leave comments.
Log in or register now!