"Bared to You"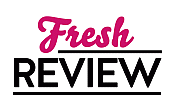 Reviewed by Jessica Dunn
Posted January 29, 2014

Detective Reese Baredon doesn't considers him-self an expert on women but he has had no problems finding his fair share of sexy willing women to share his bed. Reese fills his days capturing the worst sort of criminals and his nights enjoying the life of a single man. Recently a take- down went very wrong and his partner was shot in the line of duty. Thankfully Reese's shy neighbor Alice was a huge help ensuring things weren't much worse. Now that Alice has caught his attentions, Reese longs to discover all about the woman that makes him long to possess her and no other.
Alice Appleton looks slight and meek but appearances are quite deceiving and that's just the way she likes it. Alice has perfected staying under the radar and the last thing she needs is a detective bringing attention to her. When Reese shows up at her door with his dog in tow asking to crash at her place while his apartment is still a crime scene, Alice goes against her better judgment and opens her home to them. The instant attraction they have for one another is multiplied tenfold when they begin living in close quarters. Reese may have plans to seduce and bed Alice but she has secrets of titanic proportions and getting involved with a detective could be mean disaster to her. Can Reese break down the barriers Alice and built around herself to save and love her? Will Alice take a chance and trust Reese with the truth or will she turn tail and run?
BARE IT ALL brings just the right mix of intrigue, excitement and passion to the page. Author Lori Foster has created a steamy and exhilarating series with her Love Undercover books. BARE IT ALL is book two of the series and Foster is just picking up steam. I for one can't wait to read book three where the readers finally get Rowdy's story; Getting Rowdy. I recommend this book to be read in order because I prefer to have all the pieces of a series in place but it can be read as a standalone. If you enjoy Maya Banks, KGI series BARE IT ALL is a must read.
SUMMARY
A cop's craving to know more about the woman next door could prove fatal in the steamy new novel from  New York Times bestselling author Lori Foster As the person responsible for taking down a brutal human trafficker, Alice Appleton fears retaliation at every turn. No one knows about her past, which is exactly how she prefers it...until the sexy cop next door comes knocking. Detective Reese Bareden thinks he knows what makes women tick, but his ever-elusive neighbor keeps him guessing like no other. Is his goal to unmask Alice's secrets? Or protect her from a dangerous new threat? One thing is certain: their chemistry is a time bomb waiting to explode. And with no one to trust but each other, Reese and Alice are soon drawn into a deadly maze of corruption, intrigue and desire-and into the line of fire....
Videos

BARE IT ALL by Lori Foster
---
What do you think about this review?
Comments
No comments posted.

Registered users may leave comments.
Log in or register now!