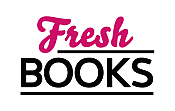 Sweet Romance + Thrilling Intrigue = February Best Reads
"This science fiction novel falls flat for lack of character development."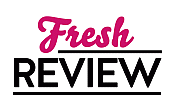 Reviewed by Sue Burke
Posted December 7, 2005

Although he's known primarily for his Easy Rawlins mystery novels, bestselling author Walter Mosley has taken a trip or two into the realm of science fiction -- not always with the best results. THE WAVE is his latest foray.
Errol Porter is on a self-imposed road of downward mobility. His wife has left him for another man and career- wise, he's traded working with computers to working for Mud Brothers, a job that has him sweeping, mopping, loading and emptying kilns. But it's at Mud Brothers that he meets Nella Bombury, and Errol starts to believe that life will be good again.
Then Errol's world becomes a bit surreal when a series of late-night phone calls begins. A man claiming to be his father rings up in the dead of night complaining that he's cold, naked and sleeping outside. The thing is, Errol's father has been dead and buried for nine years. When he mentions the phone calls to Nella, she begs him to call the police, but Errol is neither upset nor afraid. As the calls continue and get more personal, he becomes curious -- and a little unnerved. One night, Errol's curiosity gets the best of him and he sneaks into the cemetery where his father is buried. Once inside, he's tackled by a young man who's obviously been living outside for a while, and who claims to be Arthur Porter, Errol's father. Rejecting that notion completely, Errol feels the man he dubs "GT" is certainly related to the family in some way. GT knows so much about him and his mother and his sister that Errol reluctantly comes to believe his father must have had another family tucked away, and GT is a half-brother. Eventually, GT provides Errol with information that only his father would have known, information he'd never have passed on to another living being, then he tells Errol where he can find physical proof.
From this point on, Errol is forced to rethink all that he's come to believe about the strange young man. GT's revelations to Errol lead to him being questioned and detained by the police, then by government agents who believe GT and others like him are a threat to life on earth. Errol has a hard choice to make. He can either trust that the government scientists know what they're talking about, that mankind truly is in danger of being exterminated, or he can believe that GT and the others like him have a precious gift to offer us, if only we can conquer our fear of the unknown and reach out to embrace it.
There are some interesting ideas here, but not fresh ones. This would be okay if the characters and storytelling were more compelling, but everything is oddly flat. There is no character development because Errol is really the only character. Everyone else just revolves around him, spinning in and out of the storyline, sometimes fairly randomly. Mosley is a hell of a mystery writer, but his science fiction is like a B-movie. In an X-Files sort of way, it feeds off our general mistrust of the government to do the right thing in a crisis situation, or to even let us know what's going on and what they're doing about it. At the end of THE WAVE, I was unmoved, uninterested and even a little bored. Read it if you're between books -- it's short.
Learn more about The Wave
SUMMARY
---
What do you think about this review?
Comments
No comments posted.

Registered users may leave comments.
Log in or register now!