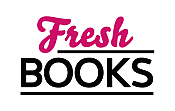 Grab your best read in March!
Walter Mosley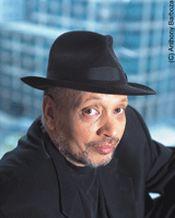 WALTER MOSLEY is the author of nineteen critically acclaimed books and his work has been translated into twenty-one languages. His popular mysteries featuring Easy Rawlins began with Devil in a Blue Dress in 1990. Others in the series include A Red Death, White Butterfly, Black Betty and A Little Yellow Dog (both of which were New York Times bestsellers). Last year, Easy Rawlins returned with Bad Boy Brawly Brown and Six Easy Pieces. Fear Itself, the follow-up of Fearless Jones, Mosley's new mystery series featuring second-hand bookseller Paris Minton and his friend Fearless Jones was published July 2003 by Little Brown. The Man in My Basement, a novel of ideas set in contemporary time in a Long Island community, was published in January 2004. Little Scarlet, an Easy Rawlins novel set five days after the 1965 Watts riots, was published in July 2004. In 2005, Mosley published his first book for young adult readers, 47, an ingeneous mix of history, science fiction, and adventure .
The independent Black Classic Press located in Baltimore, Maryland published the prequel to the Rawlins' series, Gone Fishin' in January 1997. Mosley decided to give a novel to a small black publishing house, because he felt it was important "to create a model that other writers, black or not, can look at to see that it's possible to publish a book successfully outside mainstream publishing in New York." He teamed up again with Black Classic Press publisher W. Paul Coates in February 2003 to publish What Next, part a political essay, part handbook for community action that examines the singular kinds of contributions and patterns of belief and action African Americans can add to any approach towards world peace.
Mosley has also written three works of literary fiction (RL's Dream, Always Outnumbered, Always Outgunned, and Walkin' the Dog), two works of science fiction (Blue Light and Futureland), and two works of nonfiction, (Workin' on the Chain Gang and What Next). Two movies have been made from his work including the 1995 TriStar release of "Devil in A Blue Dress," produced by Jonathan Demme, directed by Carl Franklin, and starring Denzel Washington and Jennifer Beals. "Always Outnumbered," was produced by HBO/NYC and Palomar Pictures film, directed by Michael Apted and starred Laurence Fishburne, Natalie Cole, Cicely Tyson and Bill Cobbs.
His short fiction has been published in a wide array of publications including The New Yorker, GQ, Esquire, USA Weekend, Los Angeles Times Magazine and Savoy (a year-long serial of a new series called "The Tempest Tales" in homage to Langston Hughes' The Simple Stories.) The American Society of Magazine Editors has honored a story he published in GQ, "The Black Woman in the Chinese Hat," in 2000. His nonfiction has been published in The New York Times Magazine, The Nation and he was an editor and contributor to the book Black Genius. He is the guest editor for The Best American Short Stories of 2003.
He has won numerous awards including the Anisfield Wolf Award, an honor given to works that increase the appreciation and understanding of race in America. In 2002, he won a Grammy award for his liner notes accompanying "Richard Pryor…And It's Deep Too!: The Complete Warner Bros. Recordings (1968-1992)" from Warner Archives/Rhino Entertainment. He was a finalist for the NAACP Award in Fiction and won the 1996 Black Caucus of the American Library Association's Literary Award (for RL's Dream.). He was an O'Henry Award winner in 1996 (for a Socrates Fortlow story) and is featured in Prize Stories 1996: The O'Henry Awards edited by William Abraham. This year he was honored by Robert Redford's Sundance Institute with a "Risktaker Award" given to him by Sundance for both his creative and activist efforts. Also this year, he was given an honorary doctorate by The City College.
Mosley created with The City College a new publishing degree program aimed at young urban residents. It is the only such program in the country. Mosley served on the board of directors of the National Book Awards, and presently serves on the boards of the Full Frame Documentary Film Festival, The Poetry Society of America and TransAfrica, and is past-president of the Mystery Writers of America. Born and raised in Los Angeles he now lives in New York City.
Log In to see more information about Walter Mosley
Log in or register now!
Series
Books:
Blood Grove, February 2021
Easy Rawlins Series #14
Hardcover / e-Book
Devil in a Blue Dress (30th Anniversary Edition), October 2020
Trade Size
Charcoal Joe, June 2016
Easy Rawlins Series #13
Hardcover
Jack Strong, August 2014
e-Book
Little Green, May 2013
Easy Rawlins #11
Hardcover / e-Book
All I Did Was Shoot My Man, February 2013
Paperback / e-Book
Merge--Disciple, November 2012
Hardcover / e-Book
Known To Evil, February 2011
Leonid McGill #2
Paperback / e-Book
The Last Days of Ptolemy Grey, November 2010
Hardcover
Known To Evil, April 2010
Leonid McGill #2
Hardcover
The Long Fall, April 2009
Leonid McGill #1
Hardcover
Blonde Faith, October 2007
Hardcover
This Year You Write Your Novel, April 2007
Hardcover
Fear of the Dark, September 2006
Fearless Jones Novel, No.3
Hardcover
Transgressions, September 2006
The Ransome Women/The Things They Left Behind, Vol. 2
Paperback (reprint)
Fortunate Son, April 2006
Hardcover
The Wave, January 2006
Hardcover
Cinnamon Kiss, September 2005
Easy Rollins Mystery
Hardcover
47, May 2005
Hardcover