"A can't-put-it-down romantic suspense."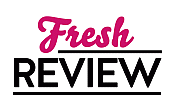 Reviewed by Maria Munoz
Posted June 12, 2013

I've enjoyed following Adrienne Giordano's Private Protector series since her debut novel, Man Law. The latest book in the series, OPPOSING FORCES, has not dethroned Relentless Pursuit as my favorite book in the series because, well, Billy Tripp is awesome! However, this story featuring Jackson Lynx and Jillian Murdoch is special in that it gave me a strong sense of how much Ms. Girodano has matured as a writer. OPPOSING FORCES is a can't-put-it-down romantic suspense. From a shocking beginning to a well-earned happily ever after, Ms. Giordano makes every word count as she develops a powerful yet mysterious threat faced by characters falling in love in spite of their best intentions.
Jackson Lynx is minding his own business. A recovering prescription drug addict, he's determined to stick with the program for fear of giving in to his cravings. His one-year plan is almost complete and he's determined to stay away from Jillian Murdoch until day 366 even if he has been lusting after her in their yoga class. For her part, Jillian isn't looking for a relationship. She's content on her own. She purchased a home and recently started a new job. When she catches a man breaking into her home, she turns to security specialist Lynx for help. Before they know it they are facing increasingly violent threats and trying to figure out what to do about the strong attraction that simmers between them.
Lynx and Jillian are wonderful, well-developed characters that I rooted for throughout the book. Each is battling demons that complicate their budding relationship. As a result, they have an intense and imperfect relationship. I think I enjoyed their arguments more than I did the romantic moments. I know this is a weird thing for a romance lover to say but their fights were real and honest which completely pulled me in. The threat they face was as overwhelming for me as it was for Jillian and kept me wondering who was involved and what their plan was until the very end.
OPPOSING FORCES is a must read for fans of romantic suspense. It works well as a stand-alone, but I think you'll enjoy it more if you have the background of some of the supporting characters.
SUMMARY
Jackson Lynx always has a plan. He wouldn't be Vice President at Taylor Security if he wasn't steady, smart and reliable. But as capable as he is, he's not perfect. Approaching the one-year anniversary of kicking his prescription-drug habit, the last thing Lynx needs is temptation. Celibacy is part of his recovery plan. But then Jillian Murdoch asks for his help…
Jillian loves her job—managing pharmaceutical distribution—and she's suspicious when an unscheduled delivery shows up late on a Friday night. Then someone breaks into her home and, terrified, she asks Lynx to install a security system. Grateful for his help, she's wary of her attraction to him… She recognizes the Serenity Prayer on his mirror and can't get involved with an addict.
But when they uncover dangerous secrets they'll have to trust one another. Their lives, and their hearts, depend on it.
Go back to the beginning with Risking Trust, available now!
---
What do you think about this review?
Comments
1 comment posted.
Re: A can't-put-it-down romantic suspense.

Awesome~! Adrienne Giordano is amazing!!!
(Ki Pha 7:40pm June 12, 2013)
Registered users may leave comments.
Log in or register now!