"Is true love worth the risk?"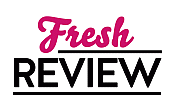 Reviewed by Annie Tegelan
Posted May 13, 2013

In the first book in the vastly popular Sullivans series by Bella Andre, readers are introduced to Chase Sullivan, a successful photographer and all around good guy. When he finds a car at the side of the road in the middle of a storm, Chase goes to investigate to make sure no one is hurt. There he finds Chloe Peterson who is soaked to the bone and in dire need of some assistance. Though hesitant at first, Chloe comes to trust Chase enough that she allows him to take her to his brother's vineyard where he is staying for the night.
Chloe's heart is shielded like a prison. Events in the past have made her that way and she has good reason, especially when the bruises on her face tell others of what she has survived. Opening up her heart to Chase is only half the battle, but she is beginning to realize that love just might be worth the risk!
THE LOOK OF LOVE is a fantastically written love story that deals with recovery and learning to trust again. The romance between Chase and Chloe blooms at a believable pace and despite Chloe's initial resistance, readers will also fall in love with Chase alongside Chloe as she makes that jump.
In addition to the potent romance, there is quite a lot of steam and it made my palms sweat a few times while reading this! Andre sure knows how to create chemistry and sizzling sexual tension!
However, the best thing about this book is really the familial aspect of this entire series. In this new edition, there is more time spent on getting to know the Sullivan family as a whole and also as individuals. This will no doubt hook readers in as they learn more about each of the endearing characters.
There is no question that Bella Andre is one of the premier authors of Contemporary Romance. THE LOOK OF LOVE is only the first of the well-written, charming, and searingly sexy stories in the Sullivan series. As a top favorite of mine, there is no question that Bella Andre is a must-read.
SUMMARY
Chloe Peterson has vowed never to make the mistake of trusting a man again. Her reasons are as vivid as the bruises on her cheek. So when her car skids off a wet country road straight into a ditch, she's convinced the gorgeous guy who rescues her must be too good to be true.
As a successful international photographer, Chase Sullivan has his pick of beautiful women. He's satisfied with his life—until he finds Chloe and her totaled car on the side of the road in Napa Valley.
With every loving look—and every sinfully sweet caress—the attraction between them sizzles, and Chloe can't help but wonder if she's met the man who may be the exception to her rule….
---
What do you think about this review?
Comments
No comments posted.

Registered users may leave comments.
Log in or register now!