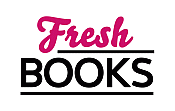 Spring for these books in March
Bella Andre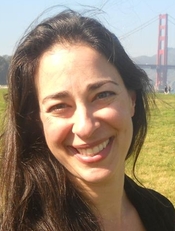 Blogging at Fresh Fiction
Bella Andre Is Back With New Content
June 21, 2013
Meet The Sullivans all over or perhaps for the first time! Read More...
Bella Andre | Cover Choice -- Sexy Chest or Attractive Couple? Tell Us So
September 24, 2010
Earlier this week, I asked the following question on twitter/facebook: What catches your eye more on a cover of a sexy contemporary romance - a Read More...
Bella Andre | The one where she becomes a romance writer...
April 30, 2009
My mother and I don't always see eye to eye, but the one thing we always have agreed on are romance novels. We absolutely Read More...
Bella Andre | The Idea Bank
September 15, 2008
Have you ever read a really great book and asked yourself, "How'd she come up with that fantastic idea?" I know I have. Which Read More...
Bella Andre has always been a writer. Songs came first, and then non-fiction books, but as soon as she started her first romance novel, she knew she'd found her perfect career. Since selling her first book in 2003, she's written thirteen "sensual, empowered stories enveloped in heady romance" (Publisher's Weekly) about sizzling alpha heroes and the strong women they'll love forever.
If not behind her computer, you can find her reading, hiking, knitting, or lunching with her favorite romance writing ladies.
Bella lives with her fabulous husband and children in both Northern California and a ninety-year-old lakefront log cabin in New York's Adirondacks.
Log In to see more information about Bella Andre
Log in or register now!
Series
Sullivans | The Sullivans | Love On Rockwell Island
Books:
Love, Laughter, and Steamy Ever Afters, June 2015
e-Book
Cape Cod Kisses, May 2015
Love On Rockwell Island #1
e-Book
It Must Be Your Love, February 2015
Paperback
All For You, January 2015
Paperback / e-Book
A Sweet Life Boxed Set, May 2014
e-Book
Always On My Mind, May 2014
Paperback / e-Book
Come A Little Bit Closer, March 2014
The Sullivans #7
Paperback / e-Book
The Way You Look Tonight, January 2014
The Sullivans #8
e-Book
If You Were Mine, November 2013
Sullivans #5
Paperback
Kissing Under The Mistletoe, October 2013
The Sullivans
Hardcover
I Only Have Eyes For You, October 2013
Sullivans #4
Paperback
Can't Help Falling In Love, August 2013
The Sullivans #3
Paperback / e-Book
From This Moment On, July 2013
Sullivans #2
Paperback / e-Book
The Look of Love, June 2013
The Sullivans #1
Paperback / e-Book
One Perfect Night, January 2013
Sullivans
e-Book
Come A Little Bit Closer, December 2012
Sullivans #7
e-Book
Let Me Be The One, September 2012
Sullivans #6
e-Book
If You Were Mine, June 2012
Sullivans #5
e-Book
I Only Have Eyes For You, March 2012
Sullivans #4
e-Book
Can't Help Falling in Love, December 2011
The Sullivans #3
e-Book
From This Moment On, September 2011
The Sullivans #2
e-Book
The Look of Love, June 2011
The Sullivans #1
e-Book
Game For Love, January 2011
Bad Boys of Football #3
Paperback / e-Book
Candy Store, October 2010
Paperback
Love Me, July 2010
Sequel to Take Me
Paperback
Never Too Hot, May 2010
Hot Shots #3
Mass Market Paperback
Hot As Sin, November 2009
Mass Market Paperback
Wild Heat, May 2009
Hot Shots: Men on Fire #1
Mass Market Paperback
Game for Seduction, September 2008
Game #2
Paperback
Game for Anything, August 2008
Game #1
Paperback
Red Hot Reunion, April 2007
Trade Size
Tempt Me, Taste Me, Touch Me, January 2007
Paperback
Take Me, November 2005
Trade Size