"A cleverly crafted, fast paced, and scary mystery with a huge twist!"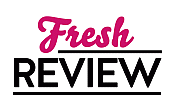 Reviewed by Lynn Cunningham
Posted April 3, 2013

Special Agent Jess Harris is in, possibly, the biggest mess of her life. After a highly successful career with the FBI that had her looking directly into the faces of evil for over 10 years, she makes a mistake that may end up costing her everything she's ever worked for. She pretty much has nothing left to lose when she gets a phone call from Birmingham, Alabama Chief of Police Dan Burnett. They've got four missing young women and not a clue as to what's happened to them. He tells Jess that he needs her help in finding these women before it's too late.
While stunned to hear from her former lover, she feels this is something she needs to do for many reasons. So she takes off to her old hometown of Birmingham and throws herself head long into this puzzling case. Jess is very good at what she does, but this one is definitely a mind bender. Things get even more complicated when a serial killer who has been set free follows her to Birmingham.
With everything that's going on in this book, it's simply impossible to put down. I carried OBSESSION around with me everywhere I went just in case I had a couple of minutes to do some reading. This is a story that will grab you from page one and keep you completely enthralled until the final sentence. The only problem with this book is that as it's the beginning of a series, the ending leads into the beginning of the next book and now I MUST have that book to see what happens next.
Debra Webb has a writing style that draws her readers into the stories that she seems to so effortlessly weave. OBSESSION could easily be made into a nail biter of a movie, too. The plot is totally unique and I can almost promise that you haven't run into it anywhere else. With this author, you'll discover a new feeling of excitement each time you pick up another book by her.
OBSESSION is the book to read when you're in the mood for a scary book that makes you think as you go along. The hair on the back of your neck will be standing up in no time to accompany the shivers moving up and down your spine. Combine this with strong three dimensional characters and just the right amount of romantic teasing and you've got a book that will have you reading long into the night!
SUMMARY
She thought she\'d left the murders-and his obsession-behind . . .

Special Agent Jess Harris has spent more than a decade studying the many faces of evil. In her determination to stop a serial killer, she broke the rules, and it cost her everything. With her career in need of resuscitation and her love life dead and buried, Jess jumps at a chance to advise on a case that has the top detectives of Birmingham, Alabama, stumped. But the case forces her to confront all the reasons she put her hometown-and her first love-in her rearview mirror.

Four young women have gone missing, and Police Chief Dan Burnett will do anything to find them before it\'s too late-even if it means asking for help from the woman who has spent a decade avoiding him. Jess agrees to lend a hand and welcomes the diversion of a new case, a new life to save to make up for the victims she\'s lost. But then the unthinkable happens: the crazed serial killer from her past follows Jess to Birmingham. The situation is becoming increasingly desperate-and time is swiftly running out . . .
---
What do you think about this review?
Comments
No comments posted.

Registered users may leave comments.
Log in or register now!