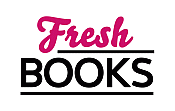 Spring for these books in March
Debra Webb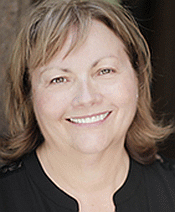 Blogging at Fresh Fiction
Debra Webb | 20 Questions: WITNESS PROTECTION WIDOW
January 20, 2020
1--What's the name of your latest release? Witness Protection Widow 2 Read More...
Debra Webb | Playing Dirty
May 22, 2011
According to the dictionary to play dirty means to play hardball, to break the rules, or to play rough. Jackie Mercer knows how to play Read More...
Debra Webb | Writer's Independence Day
Tell us your story and win! Two Chances!
July 4, 2009
July 4th is most always associated with independence.  It's an important day in American history and has been the subject of Read More...
Debra Webb | Tales Your Grandmother Told
January 16, 2009
When I was a kid my grandmother always told me not to go too deeply into the woods or the boogeyman would get me. The Read More...
DEBRA WEBB is the USA Today bestselling author of more than 150 novels, including reader favorites the Shades of Death, the Faces of Evil and the Colby Agency series. She is the recipient of the prestigious Romantic Times Career Achievement Award for Romantic Suspense as well as numerous Reviewers Choice Awards. In 2012 Debra was honored as the first recipient of the esteemed L. A. Banks Warrior Woman Award for her courage, strength, and grace in the face of adversity. Recently Debra was awarded the distinguished Centennial Award for having achieved publication of her 100th novel.

With more than four million books in print in numerous languages and countries, Debra's love of storytelling goes back to her childhood when her mother bought her an old typewriter in a tag sale. Born in Alabama, Debra grew up on a farm. She spent every available hour exploring the world around her and creating her stories. She wrote her first story at age nine and her first romance at thirteen. It wasn't until she spent three years working for the Commanding General of the US Army in Berlin behind the Iron Curtain and a five-year stint in NASA's Shuttle Program that she realized her true calling. A collision course between suspense and romance was set. Since then she has expanded her work into some of the darkest places the human psyche dares to go.
Log In to see more information about Debra Webb
Log in or register now!
Series
Faces of Evil | Faces of Evil: Private Eye | Shades of Death | Undertaker's Daughter
Books:
All the Little Truths, November 2023
Trade Paperback
The Nature of Secrets, March 2023
Finley O'Sullivan #2
Trade Paperback / e-Book
The Last Lie Told, August 2022
Finley O'Sullivan #1
Paperback / e-Book
Can't Go Back, December 2021
Devlin & Falco #3
Trade Size / e-Book
The Bone Room, October 2021
A Winchester, Tennessee Thriller #7
Paperback / e-Book
Gone Too Far, May 2021
Devlin & Falco #2
Trade Size / e-Book
Trust No One, August 2020
Devlin & Falco #1
Trade Size / e-Book
The Darkness We Hide, April 2020
Undertaker's Daughter #3
Mass Market Paperback / e-Book
Witness Protection Widow, January 2020
Winchester, Tennessee #5
Mass Market Paperback / e-Book
The Lies We Tell, September 2019
The Undertaker's Daughter #2
Mass Market Paperback / e-Book
The Secrets We Bury, May 2019
Undertaker's Daughter
Mass Market Paperback / e-Book
The Longest Silence, April 2019
Shades of Death #5
Mass Market Paperback / e-Book (reprint)
The Dark Woods, March 2019
A Winchester, Tennessee Thriller #2
e-Book
In Self Defense, February 2019
A Winchester, Tennessee Thriller #1
e-Book
The Longest Silence, March 2018
Shades of Death #5
Hardcover / e-Book
The Coldest Fear, September 2017
Shades of Death
Mass Market Paperback / e-Book
A Deeper Grave, June 2017
Shades of Death #3
Mass Market Paperback / e-Book
No Darker Place, March 2017
Shades of Death
Mass Market Paperback / e-Book
The Blackest Crimson, December 2016
Shades of Death
e-Book
Still Waters, October 2016
Faces of Evil: Private Eye #2
Paperback / e-Book
Dark Whispers, September 2016
Faces of Evil #12
Paperback / e-Book
See Him Die, July 2015
e-Book
The Dying Room, March 2015
Faces of Evil
e-Book
The Wedding, November 2014
Faces of Evil novella
e-Book
Depraved, November 2014
Faces of Evil #10
e-Book
Heinous, July 2014
Faces of Evil #9
Paperback / e-Book
Before You Die, April 2014
e-Book
Vile, April 2014
Faces of Evil #8
e-Book
My Evil Valentine, February 2014
e-Book
Vicious, December 2013
The Faces of Evil #7
Paperback / e-Book
Silence, November 2013
Faces of Evil prequel
e-Book
Would-Be Christmas Wedding, November 2013
Colby Agency: The Specialists
Paperback / e-Book
Bridal Armor, September 2013
Colby Agency: The Specialists
Paperback / e-Book
Ruthless, September 2013
The Faces of Evil #6
Paperback / e-Book
Revenge, August 2013
The Faces of Evil #5
Paperback / e-Book
Dangerous Desires, July 2013
e-Book
Rage, May 2013
Faces of Evil #4
Paperback / e-Book
Power, April 2013
Faces of Evil #3
Paperback / e-Book (reprint)
Obsession, April 2013
Faces of Evil #1
Paperback / e-Book (reprint)
Impulse, April 2013
Faces of Evil #2
Paperback / e-Book (reprint)
Power, September 2012
Faces of Evil #3
e-Book
Impulse, August 2012
Faces of Evil #2
e-Book (reprint)
Obsession, August 2012
Faces of Evil #1
e-Book (reprint)
Colby Roundup, July 2012
Colby Ageny #50
Mass Market Paperback / e-Book
High Noon, June 2012
Colby Agency, #49
Mass Market Paperback / e-Book
Colby Law, May 2012
Colby Agency, #48
Mass Market Paperback / e-Book
Broken, June 2011
Colby Agency: The New Equalizers #3
Paperback
Dirty, May 2011
Jackie Mercer #1
e-Book
Damaged, May 2011
Colby Agency: The New Equalizers #2
Paperback
In The Dark, April 2011
Bestselling authors collection
Paperback (reprint)
Missing, April 2011
Colby Agency: The New Equalizers
Paperback
Situation: Out Of Control & Full Exposure, January 2011
Paperback (reprint)
Colby Velocity, August 2010
Paperback
Colby Control, July 2010
Mass Market Paperback
Forever My Love, June 2010
Paperback
Anywhere She Runs, May 2010
Mass Market Paperback
The Intrigue Collection, February 2010
Paperback
Colby Lockdown, February 2010
Colby Agency: Under Seige
Mass Market Paperback
His Secret Life, September 2009
Colby Agency: Elite Reconnaissance
Mass Market Paperback
The Bride's Secrets, August 2009
Colby Agency: Elite Reconnaissance
Mass Market Paperback
Small-Town Secrets, July 2009
Colby Agency: Elite Reconnaissance
Mass Market Paperback
Everywhere She Turns, July 2009
Mass Market Paperback
Secrets In Four Corners, January 2009
Kenner County Crime Unit
Mass Market Paperback
Find Me, January 2009
Mass Market Paperback
Her Hidden Truth, November 2008
Safe Haven
Paperback (reprint)
Motive: Secret Baby, October 2008
The Curse of Raven's Cliff
Mass Market Paperback
Faceless, August 2008
Mass Market Paperback
Identity Unknown, July 2008
Colby Agency
Mass Market Paperback
Guardian Angel, February 2008
Colby Agency
Paperback
Nameless, February 2008
Mass Market Paperback
Colby Rebuilt, November 2007
Colby Agency
Paperback
Out-Foxxed, October 2007
Mass Market Paperback
Traceless, September 2007
Paperback
Bet Me, August 2007
Paperback
Colby vs. Colby, June 2007
Miniseries: The Equalizers
Paperback
Hostage Situation, May 2007
Miniseries: The Equalizers
Paperback
A Soldier's Oath, April 2007
Miniseries: The Equalizers
Paperback
Danger Zone, February 2007
Miniseries: Stories Set in the World of NASCAR
Paperback
Staying Alive, January 2007
Paperback
A NASCAR Holiday, November 2006
Paperback
A Colby Christmas, November 2006
Miniseries: Colby Agency
Paperback
The Hidden Heir, August 2006
Miniseries: Colby Agency
Paperback
Never Happened, July 2006
Paperback
Past Sins, June 2006
Paperback
Raw Talent, May 2006
Colby Agency: New Recruits
Paperback
Investigating 101, April 2006
Colby Agency: New Recruits
Paperback
Vows of Silence, March 2006
Paperback
Person of Interest, January 2006
Harlequin Intrigue 891
Paperback
Silent Reckoning, December 2005
Silhouette Bombshell 72
Paperback
Man of Her Dreams, June 2005
Paperback
John Doe on Her Doorstep, April 2005
Paperback
Silent Weapon, March 2005
Paperback