"WITH THIS KISS will definitely tug on reader's heartstrings."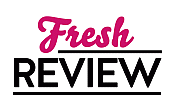 Reviewed by Annie Tegelan
Posted March 17, 2013

Romance Historical | Contemporary Novella / Short Story
In the second installment to this three part story, James picks up where Part One finishes. Therefore, I cannot stress enough the importance to reading this serial in order.
With Colin off at war, Lady Grace is finally moving on in her life. Her friendly correspondence with Colin through letters has waned and now Grace is set to be married to another. In this installment, Colin spends most of it in a drug induced stupor, dreaming of being back home and in the arms of Grace. This is the first time that readers get Colin's feelings for Grace and though I was thankful that Colin finally displays some feelings for her, it also seemed terribly crass with the way it was presented. All lines of decorum are thrown out the window and Colin simply takes what he wants. Though passionate and intense, I wished for more emotion from Colin other than his broodiness. I wished for some more wooing and romance on Colin's part. I wanted to see Colin proving himself that he was worthy.
On the other hand, Lady Grace is a woman that follows her heart. While I can admire that, sometimes I wish she were a little more practical. In my eyes, Colin seemed unworthy of her attentions for all these years and I wanted him to do something that would impress her. I wanted Colin to try.
Endless with its dramatics and heartbreak, WITH THIS KISS will definitely tug on reader's heartstrings.
SUMMARY
Lady Grace Ryburn has accepted another man's proposal after the love of her life, Lieutenant Colin Barry, asked for her own sister's hand in marriage. But when Colin returns home from the wars, injured in body and spirit, will she be able to turn her back and marry another? Or will she throw away every rule her mother taught her and try to seduce a man who has shown no interest in her kisses?
---
What do you think about this review?
Comments
No comments posted.

Registered users may leave comments.
Log in or register now!