"Four Short Stories...Perfect for the Busy Holiday Season"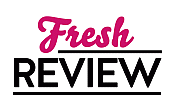 Reviewed by Joanne Bozik
Posted January 19, 2013

Romance Anthology | Romance | Holiday
A WINTER WONDERLAND is a very good collection of 4 short stories, with Fern Michaels, the author of the first short story. First, I must say, that I've read a lot of Fern Michaels books and never have been dissatisfied with her works. In "A Winter Wonderland" by Fern Michaels, Angelica Shepard is working as an off Broadway actress, but never gets any good acting roles for herself. She feels that she's not getting any younger and should take a nice ski vacation for herself, after being turned down once again for a part.
Good looking hunk Dr. Parker North is a trauma surgeon, who recently lost a young child in the operating room. Bummed out, sleep deprived, he takes his good friend up on a ski trip. His friend owns this huge ski resort and it's time for Parker to take that much needed rest. On their first night arriving at the ski resort, Angelica and Parker don't hit it off too well, but as time goes by, the magic of love, caring and that oh so tingling feeling they get when they just touch hands, only means one thing. True Love? A really good read!
"The Joy of Christmas by Holly Chanberlin is another romance story. Iris Karr is a jewelry designer. After her mother died 3 years ago on Christmas Eve, she moved away from her true love, family and friends, thinking she can avoid any Christmas activities. She lives with heavy guilt, for on her mother's death bed, she would not promise one wish for her mom. But no one can run away from reality which Holly soon finds out. She runs into Ben, the man she was going to marry, the man she left behind without a word. Holly must confront her feelings. She tries every way to avoid them, but eventually she must face the truth. Will it be too late for her and Ben to get back together? Must read to find out!!!!!!
"The Christmas Thief by Leslie Meier is a mystery with a lovely touch of romance. Elizabeth Stone works for a high class hotel called the Cavendish Hotel. She is asked to cover for an employee who is out sick. One day she's sitting at her new desk when a good looking guy walks into the hotel. His name is Chris Kennedy and they seem to hit it off right away. They go out on a few dates, and all is going well, until Chris cancels a date and stops answering his cell phone. Elizabeth is given a task, to help organize an event where a set of expensive jewels is put in her keeping, and when they go missing, Elizabeth and Chris are a suspects. Her mother, Lucy Stone and Miss Julia Tilley fly in from Tinker's Cove, Maine to help solve the mystery. Elizabeth, her mom and Ms. Tilley start doing their own detective work. Is Chris the thief of the jewels? A must read!
The Christmas Collector by Kristina McMorris is also a romance with some mystery. Jenna does estate liquidation. She is liquidating a home belonging to Reece's grandmother. She uncovers some secrets about his grandmother that none of the family knows. I will not say any more for I'd be giving too many spoilers, but a great read!
SUMMARY
Four special holiday offerings from today's favorite authors remind us that when love is on your list, you never have to stop believing. . .
"A Winter Wonderland" by Fern Michaels
Angelica Shepard left New York for Christmas in Colorado to relax and unwind--but an out-of-control snowboarder almost had her laid to rest. When she wakes up in the hospital, all she remembers is the handsome angel who saved her. . .
"The Joy of Christmas" by Holly Chamberlin
Not all happiness is good for you--or that's what Iris Karr thinks when she decides to move away instead of marrying her sweetheart Ben. Even years later, living with that decision isn't easy--until a familiar face comes to call her home for the holidays. . .
"The Christmas Thief" by Leslie Meier
Elizabeth Stone is ready for a white Christmas in Tinker's Cove, Maine--until a fancy Yule ball at the Florida hotel where she works dumps snow on her plans. The sponsor's jewels have gone missing and the police are asking about her ties to a cute mystery guest. Good thing Elizabeth's mother, Lucy Stone, flew down to surprise her. 'Tis the season for a little investigating. . .
"The Christmas Collector" by Kristina McMorris
Estate liquidator Jenna Matthews isn't one for Christmas nostalgia. But when one grandmother's keepsakes suggest a secret life, unwrapping the mystery leads Jenna--and her client's handsome grandson--to the true heart of the holiday spirit. . .
---
What do you think about this review?
Comments
No comments posted.

Registered users may leave comments.
Log in or register now!