"EXPOSED TO YOU is a stunningly sexy, deeply erotic story"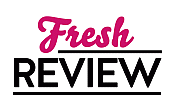 Reviewed by Annie Tegelan
Posted December 19, 2012

Teacher and artist, Joy Hightower gets the lucky opportunity to work on a Hollywood set with her uncle who is the makeup department head on the big film called Maritime. As Joy gets to work and fans her brushes over the masked and costumed actor with a killer body, she doesn't realize that she is actually body painting the big shot "A" list actor, Everett Hughes. In an encounter that is sure to be the most erotic of her life, Joy leaves the set with the hope that she may see the actor once again.
However, because of some miscommunication, Joy believes that she has been stood up and promptly dismisses the whole idea of dating an actor. After all, she has more pressing matters to attend to. Joy has been diagnosed with cancer and in EXPOSED TO YOU, her sickness very much determines how freely she lives her life. More so, it determines whom she lets close.
EXPOSED TO YOU is a stunningly sexy, deeply erotic story that does not simply skim the edges to bring you a sexy book. Beth Kery infuses each scene with so much heart that, in addition to the heat, there is a vulnerability that lies within, making it an emotional story about recovery as well.
I went into EXPOSED TO YOU with a guarded heart because I knew that Everett is a big movie star. I was expecting the conventional attitudes of a well-known actor. However, Everett was never cocky or too smooth for his own good. Kery dismisses typical stereotypes and rewrites them to create a hero that is swoon-worthy, sensible and sweet. Everett crashed any expectations I had of him and surprised me in a good way.
Brimming with sexual tension and thought-provoking emotion, Beth Kery has delivered a sexy story with substance. EXPOSED TO YOU is sweet and spicy in equal measures and paired with an almost too perfect hero, you've got a keeper!
SUMMARY
Losing control is just the beginning...
"What would you do if the sexiest man in the world was bent on bringing you unbearable pleasure again and again? Joy Hightower wasn't sure she could survive the experience...or live without it."
It's not often you're hired to paint a body tattoo--and what a body--on a total stranger at a Hollywood film set. A reserved and careful art teacher, Joy would never forget it. In a rare fit of raw desire she gave herself completely, knowing she'd never see him again, or ever repeat such a shameless, naked impulse.
Little did she know, the man with whom she shared that lightning bolt of lust was star Everett Hughes. For Everett, women and sex came as easily as fame. But how could he hope to convince the guarded Joy that beneath the hard body and sexy façade of celebrity was a real man who wanted only one, real woman?
In the heat of an intoxicating affair, Everett endeavors to break down her barriers, gain her trust, and expose himself as the real deal. But can Joy do the same, and reveal to him the vulnerable woman who longs to be loved, wanted, and desired forever?
---
What do you think about this review?
Comments
No comments posted.

Registered users may leave comments.
Log in or register now!