"If you've ever fantasized about a sexy rock star, HOT TICKET is a must read."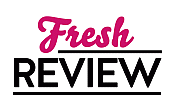 Reviewed by Maria Munoz
Posted December 18, 2012

Romance Erotica Sensual | Erotica | Romance Music
The men of Sinners, a rough around the edges metal band, may be changing as they find their lady loves but they will never stop being the raunchy, manly, sexy, goofy rockers they have always been. Jace Seymore has been the bass guitar player for several years but he's never lost sight of the fact that he's the youngest and newest band member. The men of Sinners are his heroes. Jace holds his position with Sinners tentatively because he believes he can be easily replaced. He doesn't know what it means to be loved and wanted. His childhood has left him with festering hurt and guilt that he copes with through the pain inflicted by a dominant mistress.
The attraction is instantaneous when Jace spots the whip wielding dancer at the strip club where they have gathered for Brian Sinclair's bachelor party. Mistress V (real name Aggie) knows she can give Jace the release through pain he's looking for but she's startled by the hunger she feels for him. There's a strict no sex policy for the client's she dominates but Jace moves quickly from client to lover. Is Aggie the one person who can help him heal his past and fully claim the future she and Sinners can offer him?
HOT TICKET is an excellent addition to the Sinners series, which I love. Jace and Aggie are well matched. Aggie, the dom, pushes Jace physically and sexually. She also challenges him emotionally, encouraging him to be honest, take risks, and forgive himself and others. For his part, Jace never appears weak. He can clearly hold his own in a fight and in the bedroom, submission is his choice not his failing. A good portion of the book is spent on the tour bus which is my favorite Sinner's setting. I find the band thoroughly entertaining and love their bawdy banter and male posturing. The testosterone oozes off the page when more the one Sinner is in the room. If you've ever fantasized about a sexy rock star, HOT TICKET is a must read.
Technically the fourth in Olivia Cunning's Sinners series, the events in HOT TICKET take place before those in Double Time. I'm feeling much more satisfied with the series because I finished Double Time thinking I had been cheated out of Jace and Eric's stories. I'm happy to know Snared, Eric's book, will be out in Fall 2013.
SUMMARY
Fourth in Olivia Cunning's hard-rockin' erotic romance series, Hot Ticket delves into the oh-so-skilled sensuality of Sinners' enigmatic bass guitarist, Jace Seymore.
When Jace walked through the doors of Aggie's dungeon, the last thing he expected was to find self-forgiveness and the love of a remarkable woman. But when a terrible accident sidelines Jace during the band's tour, the burdensome chains of his past wrap ferociously around his heart. Determined to crack through Jace's armored shell, Aggie must go beyond her usual methods to mend his heart to love again.
---
What do you think about this review?
Comments
No comments posted.

Registered users may leave comments.
Log in or register now!