"First in a new series featuring more tales about psychic investigators connected to Noah Bishop."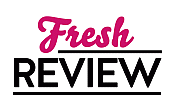 Reviewed by Tanzey Cutter
Posted November 27, 2012

Romance Suspense | Suspense Psychological
Sarah Gallagher's mugging six months ago in put her in a coma. When she finally came out of it, she started having what she refers to as waking nightmares. And what she's seen in those visions makes her sure someone is going to kill her -- soon. When her home burns to the ground, she's lucky not to have been there at the time, but it confirms her fears. For some reason, she can now predict the future. This has brought Sarah to the attention of several people with differing views on how to exploit her psychic powers. The question now is whether she's resigned to dying next month, as she sees in her mind, or is she willing to defy fate and mold her own destiny?
Novelist Tucker Mackenzie is a bit skeptic where psychics are concerned, but he still continues to seek them out whenever he hears of one. His research isn't for a book he's writing, it's more personal. He meets Sarah as she's surveying her burning home, and his comforting persona puts her at ease enough to trust him a little. When a stealthy stranger is noticed by Tucker at the burn site and elsewhere, and the fire is ruled arson, he agrees that Sarah is in danger. Not yet convinced that Sarah is a genuine psychic, Tucker is intent on doing further investigation into her situation. He knows they have to leave to find the answers -- and to keep Sarah safe. She insists they must travel north. It soon becomes apparent that whatever destiny has in store for them, one thing is certain -- they are definitely meant to be together.
What Tucker discovers is that over the past 10 years, in every major city he checked, at least a dozen psychics have either been killed or gone missing. Most of the deaths were violent and to psychics under the age of 50, but the ones who vanished were younger than those who died. Who's behind all these events, what are they trying to attain and what do they want with Sarah?
Though at times a bit confusing as to who, good or bad, is behind some of the events, Kay Hooper's THE FIRST PROPHET is a chilling psychological thriller with an exciting and imaginative plot. It's a great companion series to her novels involving the Special Crimes Unit lead by the enigmatic Noah Bishop.
SUMMARY
Within the FBI, there exists a team of psychics whose powers cannot be denied. But these agents are feared—by a cabal of conspirators with only one weapon: to blind the psychics to the evils all around them.
Months ago Sarah Gallagher woke from a coma with psychic abilities she couldn't control. They changed her life and cost her the man she loved. And now, someone is playing games with Sarah's mind.
It begins with Sarah's home being destroyed by fire—an act of arson that draws novelist Tucker Mackenzie into Sarah's confidence. But he has other reasons for pursuing a woman who can see what others can't. So does a mysterious enemy intent on eliminating Sarah, and everyone she cares about. Because it's only a matter of time before her visions lead her and Tucker to a secret many will kill to hide. Only then will they begin to discover the scope of a terrifying conspiracy so deep and complex they can trust almost no one.
---
What do you think about this review?
Comments
No comments posted.

Registered users may leave comments.
Log in or register now!