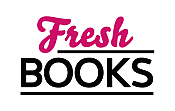 Summer Reads are HOT in July!
"Fall under the spell and discover the world of Sirens on The Watersong Book 2: lullaby!"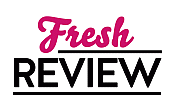 Reviewed by Abby Flores
Posted November 25, 2012

I had read Wake, the first book in the Watersong Series and although I didn't really love it that much, I still want to know what happens next to Gemma and Harper, and LULLABY provided a very nice second book.
Gemma is now powerful, stronger and more beautiful, she can even turn into a mermaid. But this new life also costs her, her family and her normal life. Struggling not to become monsters like her new sisters, Penn, Thea, and Lexi, proves to be difficult especially that being a Siren requires killing people for survival. Can she really resist the sea and the new her, even if her hair's falling out?
Harper will not be stopped until she gets her sister back. With the gorgeous Daniel at her side, who seems to be immune to the Sirens, and Alex, together they'll find clues which not only will bring them to Gemma but opens up to more questions. Will she also find the courage to finally figure out what Daniel means to her? Can she bring back her sister after she finds out the truth about what Gemma has become?
Unlike Wake, LULLABY delves deeper into each characters psyche, we still have the POV's of Gemma and Harper, but it's mostly onto Harper. We get to know Harper better, how she loves Gemma like her own child, how she struggles with her feelings for Daniel, thinking that love isn't meant for her. Seriously?!, this couple is the cutest I've ever seen. They're love for each other is true, the chemistry is there although they're not officially in the relationship. Whenever they are on the same page, the pull is kinda magnetic and electric.
Gemma's character also has developed a lot, she now considers what her actions could do to the people she loves, and realize what she's become and struggles to keep her morality. The boys, Daniel and Alex also have mysteries surrounding them, though we could find that out in the next book. Marcy appears again, and her snarky comments still define her. I wish Nathalie appeared more on here; I miss her just as the sisters missed her.
The story is more on transition, there are not many action scenes, but we discover some mystery and are left with more. We're given knowledge about the mythology in this book, the siren ways and the curse. The writing is quick though; the conversations and scenes are lively and do not drag on. And the ending is a cliffhanger, like expected and it did a good job of making me want to have the next book.:D
I will read the next book in the series and hopefully will figure out some of the questions running in my head, especially what's so special with the Boys of Capri. If you're a fan or just intrigued with Amanda Hocking, you should give this series a try!
Learn more about Lullaby
SUMMARY
Harper only wanted a safe, normal life. But when her younger sister Gemma runs off with a dangerous clique of beautiful girls, Penn, Thea, and Lexi, everything changes. Vowing to get her sister back no matter what the cost, Harper must face dangers unlike any she's ever experienced. Fortunately, she has Daniel by her side, a gorgeous guy who's devoted to helping her find her sister—and who's immune to the girls' dark powers.
While Harper searches for her sister, Gemma struggles to adjust to her new life. Gemma's powers are growing by the day, and the longer she lives with her new "sisters," the harder it is to resist entering their magical world. It's a realm both dark and beautiful, and where she's plagued by strange hungers and unspeakable needs. Just as she's drifting far away from her old life, Harper and Daniel find her...but no one can deny how much she's changed. All she wants is to return to her family and the mortal world, but how can she do that when she's become something else entirely—and will they still love her once they learn the truth?
Prepare to fall under the spell of Lullaby, the second book in the Watersong series from New York Times bestselling author Amanda Hocking.
---
What do you think about this review?
Comments
No comments posted.

Registered users may leave comments.
Log in or register now!