"A beautiful young woman finally sees her dream proposal painted on the water tower."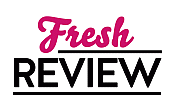 Reviewed by Kay Quintin
Posted November 25, 2012

Megan Mulcahy, nearly 30, is the last of the group of friends in Apple Grove still single. The Apple Grove water tower has proudly announced the painted proposal for each couple, declaring their love. Megan has never had the pleasure of her name appearing on the tower. Her long-time boyfriend has moved away and keeps her on a hook with only occasional visits and no offer of marriage on the tower. Megan and her two sisters work in the family repair and maintenance business. The new teacher, Daniel Eagan turns the tide with his valiant rescue when Megan falls off the fence railing and into his arms. Immediate bone jarring attraction becomes evident with his impromptu sizzling kiss and her forward return of an even hotter one.
Dan is besotted with the tiny energetic Meg, but is still gun shy from his past experience with an ex- fiancé. Avoiding his being hurt again, he tries to cool things with Meg when it turns to the hottest mind tingling sex he has ever had. The same is true with Meg after her experience with the ex-boyfriend. Living in a town of 597 residents makes it impossible to lead a private life. Their every minute spreads through town via text messages in a matter of seconds. Until Dan and Meg can come clean and share their reasons for their reluctance at commitment, neither will learn to completely trust the other. If they could only manage to stay away from the hot sex or trust their constant desire to love and trust each other. Helping her friend Honey B. realize her own love life, Meg may also bring things to fruition and realize her dream of her own name written with love on the tower.
A WEDDING IN APPLE GROVER was truly a pleasure to read. Meg is such a lively and rambunctious female that she keeps readers chuckling at all the antics she creates. Finally finding love after years of waiting for a proposal, it comes to her when least expected. The story is well written and easy to read. The time just flew by and ended way too soon. Strap in and be prepared to fall in love with the tiny town of Apple Grove and its residents.
SUMMARY
He's not so sure about small town life.
She can't imagine living anywhere else.
Welcome to Apple Grove, Ohio (population 597), where everyone has your best interests at heart, even if they can't agree on the best way to meddle. When the townsfolk of Apple Grove need handiwork done, there's no job too small for the Mulcahy sisters: Megan, Caitlin, and Grace.
Specializing in hard work and family loyalty, tomboy Meg Mulcahy has left behind any girlhood dreams of romance. Enter newcomer Daniel Eagan, looking to bury his own broken heart and make a new start. He's surprised–and delighted–by the winsome girl with the mighty tool belt who shows up to fix his wiring.
But Dan's got a lot to learn about life in a small town, and when Meg's past collides with her future, it may take all 595 other residents of Apple Grove to keep this romance from short–circuiting.
Excerpt
The sweet scent of wild roses filled the air as the late morning sun warmed the blossoms spilling over the arbor. Blackbirds trilled across the meadow as the bride walked toward her husband–to–be, careful not to trip on the long, white satin runner—the path reaching from her past to her future.
Folding chairs fanned out on both sides of the bride's backyard, enormous white tulle bows adorning every other one. When she passed by Megan Mulcahy, the bride reached for Meg's hand and squeezed it before continuing. Tears filled Meg's eyes as Edie reached the end of the satin walkway and turned so her father could lift the veil covering Edie's face and press his lips to his daughter's cheek before putting her hand in that of the man she would marry.
Who would have thought Meg would be one of the last of her friends still single? If her life had followed her youthful plans, her name would have been the one up on Apple Grove's water tower, Jimmy Van Orden would have been the man doing the asking, and she wouldn't be sitting here wondering how different her life could have been.
But life is full of twists and turns. Her mind drifted toward the last time Jimmy had come home for a couple of days. He'd wined and dined her and she'd been so sure that he was going to ask her to marry him—this time. But they'd had the discussion a long time ago; he wanted out of Apple Grove, and she didn't want to live anywhere else. After replaying that horrible argument multiple times, they'd just let it drop and tried to enjoy each other's company. She kept hoping that on one of his trips back he would change his mind and see how wonderful life here could be. When would she learn?
Reverend Smith's words rang out, "I now pronounce you husband and wife." He paused to smile at the friends and family gathered to celebrate, and then the couple. "You may kiss the bride."
Bill Stanton tilted Edie's chin up and gently pressed his lips to hers.
A collective sigh whispered through the crowd witnessing the loving touch between the bride and groom. Meg's stomach ached, but she fought not to show it; her friend deserved all of the happiness she could get. This was Edie's day, and Meg wouldn't do anything to ruin it for her.
"Did you ever see such a lovely bride?"
Megan smiled at Mrs. Winter. "It's been a long time since we had a wedding in Apple Grove."
The older woman patted Meg's hand and soothed, "Never you mind about that Van Orden boy, Meg. The perfect man is waiting for you. Don't give up hope."
Meg laughed. "I haven't thought that way about Jimmy in years." Liar. "I hear he's doing well playing for the Bengals."
As expected, Mrs. Winter tut–tutted and patted Meg's hand again. "Your eyes say far more than you realize."
Before Meg could contradict her, the woman moved on to speak to the McCormack sisters.
"There now, Meg," her father's deep voice soothed the ache in her belly. "It's time you forgot about Jimmy—"
"I wasn't thinking about him," she insisted. A rumble in the distance made her heart freeze in her breast. She looked up at the lone cloud floating above her and then over at Reverend Smith. The Lord didn't like it when Megan lied. "OK," she admitted. "I might have been thinking about him."
Joseph Mulcahy pulled her close and kissed her forehead. "He isn't the right man for you, even though I should probably thank him."
"Whatever for?" Meg asked.
"He left, but you stayed and helped me keep the family business going. I don't know that I could have done it if you had married him and moved away."
"I love you, Pop."
"I love you back, Meggie." She loved the gruff sound of his voice and leaned into him as he put his arm around her. "Let's pay our respects to the newlyweds, then go find your sisters and dig into the potluck buffet. I'm hoping for some of Slim's barbecued ribs."
"You'll get sauce on your tie," she warned, smiling up at him.
"That's OK." He grinned and pulled her toward the receiving line. "I hate ties."
---
What do you think about this review?
Comments
No comments posted.

Registered users may leave comments.
Log in or register now!