C.H. Admirand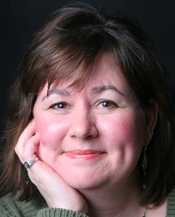 Blogging at Fresh Fiction
CH Admirand | Welcome Back to Apple Grove
December 20, 2013
Home for the Holidays! It's a theme that has long been one of my favorites growing up and especially now that we have our Read More...
CH Admirand | Writing, Readers and Characters
June 13, 2013
Help! The characters I shouldn't be listening to won't leave me alone—and for those that don't know me, I swear Read More...
CH Admirand, From Pleasure, TX to Apple Grove, OH...why the leap?
November 16, 2012
I'm a huge fan of cowboys and a broad-shouldered man with calluses on his hands...that being said, why am I making the Read More...
C.H. Admirand | Introducing Jesse
July 13, 2012
Today's always a lucky day in my life, it was my grandmother's birthday...and although over the years it would fall on a Read More...
C.H. Admirand | All about Secret Lives of Cowboys: DYLAN
January 15, 2012
I'm so excited to be a guest blogger at Fresh Fiction today. This year is going to be huge for me with three books Read More...
C.H. Admirand | Celebrating St. Patrick's Day In All of My Books!
March 17, 2011
Thank you so much for inviting me to guest blog today at Fresh Fiction. St. Patrick's Day has always been a special day in Read More...
C.H. Admirand has always had her nose in a book, has traveled the world over, and even tested the time–space continuum, thanks to the awesome power of the written word. One of her writing quirks is that she loves to include bits and pieces of her ancestors and ancestry in all of her books. Her family centers her and keeps her sane, which is why she enjoys adding elements of family, hearth and home in all of her romances. C.H.'s second series with Sourcebooks, Small Town USA, begins with A WEDDING IN APPLE GROVE, releasing November 1st, 2012.
Log In to see more information about C.H. Admirand
Log in or register now!
Series
Secret Life of Cowboys | Small Town USA | Mo Ghrá Mo Chroí Go Deo
Books:
Rescued by the Lyon, March 2022
e-Book
The Saxon Bride, November 2014
Mo Ghr? Mo Chro? Go Deo #2
Paperback / e-Book (reprint)
The Lord of Merewood Keep, October 2014
Mo Ghr? Mo Chro? Go Deo #1
Paperback / e-Book (reprint)
The Three Vices: Patience, March 2014
The Three Vices #1
Paperback / e-Book (reprint)
Welcome Back To Apple Grove, December 2013
Small Town USA #3
Paperback / e-Book
C.H. Admirand Bundle: Tyler, Dylan, Jesse, November 2013
The Secret Life of Cowboys
e-Book
The Irish Westerns Boxed Set, September 2013
Books 1-4 of the Irish Westerns series
e-Book
For Love of Flynn, September 2013
Irish Western series #5
e-Book
Pearl's Redemption, July 2013
Paperback / e-Book (reprint)
A Gift From Home, July 2013
Irish Western #4
e-Book (reprint)
One Day in Apple Grove, June 2013
Small Town USA #2
Mass Market Paperback / e-Book
The Rancher's Heart, May 2013
Irish Western #2
Paperback / e-Book (reprint)
The Marshal's Destiny, April 2013
Irish Western #1
e-Book (reprint)
A Wedding In Apple Grove, November 2012
Small Town USA #1
Paperback / e-Book
Jesse, July 2012
Secret Life of Cowboys #3
Paperback / e-Book
Dylan, January 2012
Secret Life of Cowboys #2
Paperback / e-Book
Tyler, March 2011
The Secret Life of Cowboys #1
Paperback / e-Book
Operation: L.O.V.E., April 2009
Paperback
The Saxon Bride, April 2007
Paperback
The Rancher's Heart, February 2007
Hardcover
The Marshal's Destiny, December 2001
Hardcover