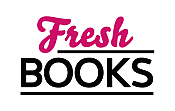 Summer Reads are HOT in July!
"The baby in this King Cake leads to murder."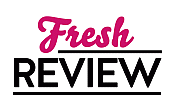 Reviewed by Min Jung
Posted March 18, 2012

Now that pastry chef Rita Lucero has resolved to stay in New Orleans and run the bakery she inherited from her deceased (kind-of) ex-husband Phillipe, she really has her hands full! Carnival season has arrived and Zydeco Cakes is busy not only filling their regular orders but making as many King Cakes as they can. Meanwhile, her second-in-command wants Rita to catch up to modern times. Ox is hounding her to update the company's webpage and start a blog (as if she doesn't have enough to do without updating a blog on a regular basis!). Her mother-in-law informs her that she needs to host a Mardi Gras party for a few hundred of Phillipe's closest friends (he was the "lucky" person to get the baby in last year's King Cake), and it's a GREAT opportunity to network since she's still new in town. So the last thing Rita needed was a surprise visit from her Aunt Yolanda and Uncle Nestor, who live in New Mexico (where Rita lived until recently).
She invites Yolanda and Nestor to the party, in an effort to be a gracious host. And while Yolanda seems enjoy herself, Nestor gets into a heated argument with local celebrity Big Daddy Boudreaux. No one is sure what the brouhaha is about, but it seems to blow over quickly. However, a few hours later, Boudreaux is found dead in a pool. And after questioning several people, the most obvious suspect is Nestor, especially after one woman claims that a second round of the argument took place.
Although Rita is extremely busy, she vows to spend every second of her free time proving that Nestor is innocent. She is determined that she stay out of the way of the police investigation and not turn up a suspect; she just wants to prove that Nestor has an alibi and or lack of motive. But that proves difficult to do when Nestor refuses to speak to her (or anyone else) about that night and the people speaks to only turn up damning evidence. The kitchen really heats up when Rita (despite her best efforts) actually thinks she knows who may have killed Boudreaux and begins trying to piece a case together against her suspect. This, plus trying to run the bakery, keeping the respect of the employees (not new to the bakery, but new to her), and keeping Ox happy by trying to balance work responsibilities with keeping Zydeco's name out disconnected from the murder.
CAKE ON A HOT TIN ROOF was a truly excellent read. While one doesn't regularly connect the fun and frivolity of Mardi Gras with the darkness of murder, this is something the author balanced well. Rita's character also investigated the murder in an interesting way that I really enjoyed. I also enjoyed finding out more about Rita's family dynamic with her aunt and uncle, which had only been alluded to in the first book in the series. Overall, this was a fantastic read.
SUMMARY
When local car salesman and minor celebrity Big Daddy Boudreaux is found dead at her Mardi Gras party after an altercation with her uncle, pastry chef Rita Lucero, despite her busy schedule, must save her Uncle Nestor from a sticky situation.
---
What do you think about this review?
Comments
No comments posted.

Registered users may leave comments.
Log in or register now!