"The Possibility of Love at First Vision"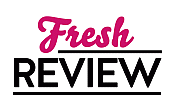 Reviewed by Kathyrn Little
Posted March 18, 2012

Maggie and Andrew have had visions of each other that make the two desperately want to meet. They have had visions of each other from a very young age, they see each other grow up. Maggie comes off as sweet and nice while Andrew is that tough Scottish man with a soft side. The reader will be rooting for their difficult romance throughout the novel.
When Maggie is captured by slavers, Andrew knows he must decide whether the visions were "all in his head" or real...which would mean he needs to try to rescue Maggie. She is a strong character who the reader can admire. She goes through so much adversity and pain in the novel, yet still doesn't waver in her beliefs and ability to love. Andrew is a charismatic character who will have the reader believing in the possibility of true love. The whole novel consists of the two trying to reach each other and seeing each other in their visions. The novel itself is tied together by romance. UNDER THE SAME SKY would be perfect for an avid romance reader.
SUMMARY
"The year is 1746. A young woman from South Carolina and a Scottish Highlander share an intimacy and devotion beyond their understanding. They have known each other their entire lives. And yet they have never met... Maggie Johnson has been gifted with "the Sight" ever since she was a child. Her dreams bring her visions of the future and of a presence she knows is real. She calls him Wolf, and has seen him grow alongside her from a careless young boy into a fearsome warrior. And when her life is torn asunder by unspeakable tragedy, he is her only hope. Andrew MacDonnell is entranced by the vision of a beautiful woman who has always dwelt in his dreams. When war ravages his land and all he has ever known, he leaves the Scottish Highlands on a perilous journey to the New World to find her... Their quest to find each other across a treacherous wilderness will test the limits of courage and endurance, guided only by their dreams--and by the belief in the true love they share.."--
---
What do you think about this review?
Comments
No comments posted.

Registered users may leave comments.
Log in or register now!