"A beautifully written modern love story."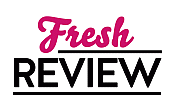 Reviewed by Maria Munoz
Posted February 19, 2012

Kassidy and Chris are deeply in love and living together. Kassidy is eager to meet Chris's best friend Dag who moved to San Francisco years ago and is now back in Chicago for a visit and to explore new business opportunities. It's clear from the beginning that Dag has some mixed-feelings about Chris and Kassidy, even though he is immediately drawn to Kassidy. The attraction deepens as they explore common business interests. A night out dancing and drinking is enough to lower their inhibitions and soon it's revealed that Chris and Dag used to enjoy loving a woman together. Kassidy seizes the opportunity to fulfill a fantasy she didn't even know she had. As they explore their passions, a myriad of emotions—love, hurt, doubt, hope -- threaten the balance between love and friendship.
RULE OF THREE is a beautifully written modern love story. Much like modern design esthetics, it's deceptively simple, with clean and simple lines. While the erotica element is prominent, it is ultimately a romance that expands the definition of "couple" to include three people. I was drawn to the three main characters; they are strong, loving, independent, and utterly comfortable in who they are and what they want. They have clear identities in both their personal and professional lives. The relationships, particularly that of Kassidy and Dag who are meeting for the first time, are given the attention needed to make the desire for a committed relationship believable. Their personal and professional conversations felt genuine. If there is one thing I didn't like about this book it's the cover. I point it out because the three androgynous, waif-thin models on the cover may invoke the wrong expectation in potential readers. Don't let the cover put you off. RULE OF THREE is a wonderful story between thirty-somethings who are established professionally and are discovering a new kind of fulfillment in their personal lives.
I'm already on the hunt for Kelly Jamieson's earlier books to see what I've missed. I can't wait to see what's next.
SUMMARY
If you follow the rules, you miss all the fun...
Kassidy is a good girl who wants to be bad. Dag is a bad boy who is very, very good. And Chris? He likes to watch…
When wicked-sexy Dag returns to Chicago to catch up with his old college buddy Chris and meet The Girlfriend, none of them are anticipating the unexpected turn of events that switches a loving twosome into a scorching hot threesome. As old feelings resurface, and new attractions are explored, a storm of sexual sparks is unleashed that leads them into forbidden areas.
Always the good girl, Kassidy blossoms under the attentions of two loving men, but neither she nor Chris are expecting the ménage to take a quarter turn toward Dag…and his feelings for Chris. When it's revealed that Dag's attraction to Chris is one big reason he left town, a tangled mess of old hurts and new feelings might destroy friendship. Love. Might destroy everything.
Warning: This book contains a couple already in love, a couple falling in love and a couple in love who didn't know it; also multiple scorching sex scenes including girl with boy, girl with two boys, boy with boy and two boys with girl...whew!
Excerpt
Dag's attention turned to their friends. As the evening went on, she overheard him talking, "business meetings" and "San Francisco's great" and "nice to be back", as he moved from group to group. And it wasn't just their friends—a crowd of women formed around him, beautiful women. All the while he looked so damn gorgeous and sexy, hair falling into his eyes, his black T-shirt—not just an ordinary T-shirt but some kind of silky expensive fabric—stretched across his taut body, tucked into just the front of his black pants, a gleaming belt buckle riding low. He looked dark and dangerous and exotic.
"I need to sit down," she told Chris awhile later, her feet starting to hurt in the strappy heels she wore. She lowered herself to the soft leopard fabric of a couch. Chris sat too, and she was glad. She snuggled up to him, winding her arm through his, and sipped her drink.
"Having fun, Kass?" he asked, leaning closer.
"Mmm. Yeah."
He kissed the top of her head. "Good. Looks like Dag is too."
"Yeah." She wanted to ask if he'd seen Dag and Hailey together, but couldn't get her voice to form the words. Dag's familiar laugh carried over the music, now an African- funk blend, primal and rhythmic, as he flirted with the girls surrounding him. She felt the music inside her, like another heartbeat. Her body pulsed against Chris's.
When Dag lifted his head and his eyes met hers across the room, she turned her face to Chris and kissed the side of his neck, his skin warm and fragrant. Chris made a low noise in his throat, rested one hand on her bare thigh where her dress had ridden up. Her pussy ached. She wanted him to slide his hand higher.
They were in a nightclub surrounded by people. What the hell was she thinking? She swallowed. "I think I need another drink," she said in Chris's ear.
He drew back and smiled at her, his hand still warm on her leg. "Want me to get you one?"
"Sure."
He got up and moved toward the bar, and she could still feel the weight of Dag's gaze on her without even looking at him. When she did turn her head slightly, their eyes once again met and held. And held. And...held.
He lifted his drink to his mouth and slowly sipped, never taking his eyes off her as some girl chattered beside him.
Oh Jesus. What was happening? She was filled with all kinds of rampant, reckless feelings that she couldn't even identify, except she knew the dominant one was lust. Analyzing that just made her skin tighten up, though. She took a deep breath and crossed her legs, not bothering to pull her skirt down, wanting Dag's attention on her, not some nameless pretty stranger.
She turned her attention to watching other people in the bar, and it was a good place for people watching. Couples danced in sexy abandon on the dance floor, including one female couple, both of them young and pretty and dressed in short skirts and skimpy tops. Kassidy watched as they touched each other, danced closer, mesmerized by the sensuality of it.
When Chris returned with her drink, she guzzled down half of it then said, "Let's dance."
He took her hand as they walked onto the dance floor and they shifted into the rhythm of the music, moving together. He set his hands on her hips and they watched each other's faces as they danced. Then Chris's gaze drifted off to the side and she followed it. He was looking at those two girls, still dancing together, bodies now pressed together, back to front, the girl in back sliding her hands over the hips and stomach of the girl in front.
She glanced at Chris's face, went onto her tiptoes to speak into his ear. "I thought two girls didn't excite you."
He smiled. "It'd be hotter if one of them was you."
Her eyes flew open wide. "What!"
He grinned and pulled her closer.
"You want to watch me and another girl?" she asked incredulously.
His breath tickled her ear. "Watching you with anybody would be a turn-on."
Holy crap. How did she not know this about him? Kassidy pulled back to look into his eyes. "Really?"
The corners of his eyes crinkled but he held her gaze steadily. "Really."
Heat suffused her body. She didn't know what to say. Chris was so...straight. Did he expect her to make that kinky fantasy come true? Or was it just that—a fantasy?
The music changed and without saying a word, they left the dance floor and returned to their couch. She picked up her drink and downed the rest of it in three big heat- quenching gulps. Oh god.
"I'll get you another one," Chris said with a knowing smile.
She sat there in a bit of a daze until the sofa dipped beside her. She turned quickly, thinking it was Chris back already with her drink, but it was Dag. His dark intent eyes fastened on her face. "How're you doing?"
"Good!" She gave him a bright smile. "You? Having fun?"
He shrugged, sipped his drink again—Scotch? Probably.
Chris returned with drinks. He couldn't sit beside Kassidy because Dag was there now, but she didn't want him to sit far away on another couch. Then Dag shifted away from her, pulling her with him so there was room for Chris on her other side. She took her drink from Chris, shoulder- to-shoulder with big, warm maleness on both sides of her.
Other friends came and sat too, and they all talked and laughed while Kassidy tried to ignore the achy fullness in her pelvis.
After a while, Dag said, "Come dance with me, Kassidy." He set down his drink and rose to his feet. He held out a hand, and she looked at Chris, who smiled and nodded. She took Dag's hand and followed him back to the dance floor, feeling a little like she were being led down a dark downtown alley at midnight, nerves fluttering in her tummy and her pulse leaping.
They moved to the music, a throbbing Latin drumbeat. Dag was a good dancer—of course—nothing flamboyant, but he knew how to move his body with an athletic grace. She let herself absorb the music, let it move her body, never taking her eyes off his face. When the rhythm slowed and merged into a slower song, he slid his hands over her waist, hips, around almost onto her ass. His heat enveloped her, the scent of his sultry aftershave filled her head as she slid her arms over his shoulders. Their hips moved together to the beat of the music.
Sex.
It felt like sex. Liquid heat slid through her body and pooled between her legs.
She bit her lip and looked over to where Chris sat. He'd crossed one ankle over the other knee, one arm stretched out along the back of the couch, looking so big and handsome and watching them.
Watching you with anyone would be a turn-on.
He lifted his chin in acknowledgement of Kassidy's glance. She was almost afraid to tear her gaze away from him and return it to the dangerous man she was dancing with.
"Chris is watching," Dag said.
"Yes."
"He likes to watch."
Dag knew that about him?
Their gazes locked. His hands slid lower on her hips, to just below the curve of her ass and his fingers moved. Dear god, he was pulling up her skirt. And it was short enough to begin with. Her pussy pulsed.
The silky fabric slid higher, bunching a little beneath Dag's fingers. "What are you doing?" she asked him through tight lips.
"Giving your boyfriend a show," he said with a wicked glint in his eye.
"And everyone else in the bar."
But she didn't stop him.
"Nobody else is paying any attention to us," he said. "They're all watching those girls."
The female couple was now dancing even dirtier, grinding their bodies together. They were so beautiful and sexy it was hard to take her eyes off them.
"Hot," Dag said. They watched. The girls turned to face each other again, and then they kissed. A long, lingering kiss on the mouth, hands buried in each other's long hair.
Dag and Kassidy looked at each other. The air sizzled around them. They were both aroused and maybe that was why she let him continue to ease the skirt of her dress up, his hands on her hips sliding the fabric higher. She looked back at Chris, now with both feet on the floor, leaning forward with elbows on his knees, still watching them, his gaze scorching her with erotic intensity.
And maybe that's why she still didn't stop Dag. She was pretty sure the cheeks of her butt were showing now—she was wearing a pair of cheeky panties, but they didn't cover much.
Then Chris was striding toward them, joining them on the dance floor. He pressed against her back, his erection hard against her, and nuzzled her neck. The three of them danced together, hard bodies pressed against her front and back.
Chris pulled her hair aside to mutter in her ear. "That was so fucking sexy." She pressed her ass back against him, tightened her fingers on Dag's shoulders.
"Your girlfriend is hot, Chris," Dag said.
"I know."
The music picked up pace again and they continued dancing, still close, just changing the tempo. Heat sizzled up and down Kassidy's spine and she felt hypnotized by the beat of the music, the hot desire of two men, lost in the utter sensuality of it. She lifted one arm above her head and hooked it around Chris's neck, four hands on her body. Her breasts swelled and her nipples tingled. She ached to be touched there.
By the time they decided to leave the dance floor, every nerve ending in her body was on fire, sizzling and snapping with sexual tension.
The three of them sat on the couch side by side again, damp with perspiration and a little breathless. Some of their friends had already left, others had disappeared, perhaps into the crowd on the dance floor, and they were alone. Chris set his hand on her bare thigh and picked up his drink with his other hand.
"I should get going," Dag said. "I'll come by for my car tomorrow."
"Why don't you just stay at our place again?" Chris said. "Saves you a trip tomorrow."
Kassidy's blood surged in her veins, hot and scary, as she waited for Dag's response. A response that seemed...significant. Weighty. A response that took forever.
"Okay," Dag finally said.
Her chest tightened.
"I'm ready to go too," Chris added. "Kassidy?"
"Sure." She licked her lips
---
What do you think about this review?
Comments
No comments posted.

Registered users may leave comments.
Log in or register now!