"An exciting new world that the reader will dive right into!"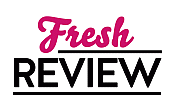 Reviewed by Kathyrn Little
Posted December 31, 2011

Author Kylie Griffin immerses the reader in a new world where the Na'Reish terrify humans and the Light Blade warriors fight for humanity. Annika, a half-blood, is a bit of a conundrum. Annika was created out of revenge and reviled by her Na'Reish father. Her whole existence is horrible, her character is admirable. Annika is easy to connect to and like from the first few chapters. When Kalan, a Light Blade warrior, is taken prisoner by the Na' Reish, Kylie must make a quick decision. She badly wants to get away from her demon father, but she doesn't know if she can trust this Light Blade.
VENGEANCE BORN has every quality of a great novel, from romance to mystery to action. Annika's character is very dynamic, the reader gets to know her as a scared young girl who gradually grows into a mature young woman. Kalan is the typical white knight. The developing romance between the two is realistic, not instantaneous. The romance scenes are steamy and make for an even more exciting read as the reader waits to see what happens when a Light Blade loves the enemy.
The idea behind VENGEANCE BORN is unique and fun. The mystery will have you reading late into the night. the action will have you cheering on the heroes and the romance will have the windows steaming up around the house. The reader will look forward to more from Griffin.
SUMMARY
There is no mercy in the demon realm. No escape. In this place of desperation and conflict, anyone who is not pure bred is virtually powerless. Until an unlikely champion is born...
Annika, half-blood daughter of the Na'Reish King, longs for more than her tormented life among her father's people. Conceived in hatred and bred as a tool of retribution, she's gifted with a special talent that can heal as well as destroy...
With the Na'Reish vastly outnumbering them, Kalan, a Light Blade warrior, knows the future of humankind depends on him alone. Incursions into human territory and raids for blood-slaves by the Na'Reish Horde have increased. As Chosen-leader, he faces the task of stopping the demons-and convincing the Council of aging Light Blade warriors that change is necessary for survival.
When Annika learns Kalan is a prisoner in her father's dungeon, her dream of escape seems within reach. She agrees to free him in exchange for his protection once they reach human territory. Now, marked for death for helping him, Annika must learn to trust Kalan as they face not only the perilous journey to the border but enemies within the Council-and discover a shocking truth that could throw the human race into civil war...
---
What do you think about this review?
Comments
No comments posted.

Registered users may leave comments.
Log in or register now!