"Final Book in Xombies Trilogy Combines Science Fiction and Comic Horror"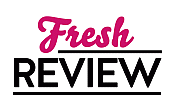 Reviewed by Katherine Petersen
Posted November 11, 2011

For those who have read the first two books in Walter Greatshell's Xombies trilogy, APOCALYPSO will be a fun and gore-filled finale. While this novel can stand on its own, I still think trilogies are best read in order, and this one is no exception. Greatshell does a nice job of weaving in back-story to fill in details, but it might be a bit confusing to those starting with this novel.
The first section of the book features Lulu Pangloss, the teenager who starred in the fist book in the trilogy. She and her fellow xombies are still in the submarine in which their adventure began, but her doctor friend Alice Panghorn thinks a dose of "reality" might help. So, the group inhabits an empty town and recreates life from the guidelines of Archie comics. The results are disastrous but amusing if not pitiful. The xombies then set out to save any remaining humans they can find from an impending danger; the whole reason scientist Uri Miska developed Agent X in the first place.
The second section features Todd and Ray, two human boys who escaped the xombies. They hook up with a group of religious humans who believe Agent X is a result of God's wrath. While there is tension between two factions of humans—the Apostle and the Prophet have different ideas— they all want to reach Xanadu, an allegedly safe place in Washington, D.C.
In the third section, the two groups collide, causing mayhem. Xombies want to save humans, and humans want to save xombies. It's funny but horrific and deftly done in all of its scary comicness.
In the hands of a lesser writer, it would be satire with no meaning, but with Greatshell at the helm, it works on all levels. Strong character development, the right tone and adventure that keep the pages turning make this an adventure not to forget.
Zombie or xombie novels have been appearing in greater quantities of late, and while I haven't read all of them, these authors have large shoes to fill or follow with Greatshell's trilogy such a strong contender. Some books depend too much on comic relief and some try to be too serious, and Greatshell strikes the right balance. I look forward to reading more of his work, including his stand- alone novel, Mad Skills.
SUMMARY
A group of women have been discovered who are immune to the Agent X plague. The secret of their immunity can provide a cure for human and inhuman alike-unless the Xombies find them first.
---
What do you think about this review?
Comments
No comments posted.

Registered users may leave comments.
Log in or register now!