"A Widow Makes a New Career for Herself and Brings a Neighborhood Together"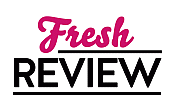 Reviewed by Min Jung
Posted August 21, 2011

Angelina D'Angelo lives in South Philly with her wonderful, loving husband, Frank. One sleepless night, he wanders in to the kitchen where he has a sudden, fatal heart attack. Angelina can't imagine her life going on, but she knows it must. With her Italian family and neighbors supporting her, she slowly but surely tries to move forward.
She has always found solace in cooking, and one night, she suddenly throws out all of the casseroles and soups that people have brought over during their condolence visits. She begins cooking everything she has found comfort in - fresh pasta, chicken, pie - until soon the entire dining room table has been filled.
Frank's mother and sister (Gia and Tina) come over to find an exhausted Angelina sleeping on the couch, and they decide to distribute the food through the neighborhood. And this is when Angelina's "food club" begins. Slowly but surely, the bachelor men of the neighborhood begin asking if she can cook meals for them. Since she is recently out of work, she agrees, and soon she has a new focus and finds her house filled with laughter and good conversation as the men gather to eat twice a day, six days a week.
As a Philadelphian, I greatly enjoyed the local references in the book. I am extremely familiar with the places Angelina shopped for her supplies, such as the Italian market and Reading Terminal Market. I also flagged some of the recipes in the book to try; I am really glad that the book has a recipe index since the recipes are woven throughout the text of the story.
The story was moving, touching, and heart-breaking. The characters are full of insight and inspiration, each in their own way. The bachelors all have something to offer, and even when tension arises in the book, it happens in a way that shows the immense amount of respect that they have for Angelina and her family. Angelina herself is a strong, intelligent, driven character, who is immensely relatable.
I see that the author is working on a second novel, and I definitely plan on keeping an eye out for it.
SUMMARY
Sometimes the shortest distance between two people is the length of a kitchen table. . . .
Far too young to be a widow, Angelina D'Angelo suddenly finds herself facing a life without her beloved husband, Frank. Late one night shortly after the funeral, she makes her way down to the kitchen and pours all of her grief and anger into the only outlet she has left—her passion for cooking. In a frenzy of concentration and swift precision, she builds layer upon layer of thick, rich lasagna, braids loaves of yeasty bread, roasts plump herb-rubbed chicken; she makes so much food that she winds up delivering the spoils to the neighbors in her tight-knit Italian community in South Philadelphia.
Retiree Basil Cupertino, who has just moved in with his kindly sister across the street, is positively smitten with Angelina's food. In a stroke of good fortune, Basil offers Angelina (not only husbandless but unemployed) a job cooking for him—two meals a day, six days a week, in exchange for a handsome salary. Soon, word of her irresistible culinary prowess spreads and she finds herself cooking for seven bachelors—and in the process discovers the magical power of food to heal, to bring people together . . . and maybe even to provide a second chance at love.
Filled to the brim with homemade warmth, Angelina's Bachelors is a sweet tale of overcoming grief, redefining family, and following your heart—through food.
---
What do you think about this review?
Comments
No comments posted.

Registered users may leave comments.
Log in or register now!